Showing
10
of 64 results for
An essential resource for bodyworkers, physical therapists, and sports medicine practitioners-a vital guide to understanding the anatomy, form, and mechanics of the human foot.
---
---
The Definitive Guide to Acupuncture Points is a must-have reference guide for anyone practicing, studying or teaching acupuncture and acupressure
---
---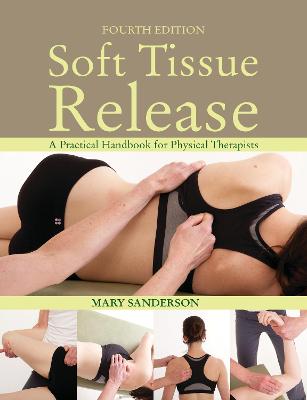 Originally published in 1998, Soft Tissue Release: A Practical Handbook for Physical Therapists was the first ever book to be written on soft tissue release and its reputation as one of the most highly respected textbooks on the subject is as strong today as it was then.
---
---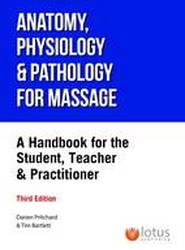 This fully updated third edition of the best-selling Anatomy, Physiology and Pathology for the Massage Therapist provides a solid base for the student and early practitioner to learn the physical make-up of the body, giving a broad introduction to the body's physical functioning.
---
---
Do you want to improve your physical, mental and emotional health? Then turn your attention to the most important parts of your body: your brain and nervous system. The authors demonstrate how the brain and nervous system control all the processes in the body and show you specific exercises that you can do to support them.
---
---
This workbook complements Ruth Hull's companion text, The Complete Guide to Reflexology, Second Edition but can also be used in conjunction with any other reflexology textbook, and is the perfect study and revision aid for anyone studying reflexology up to level 3.
---
---
Written in a clear, no-nonsense style, this is the ideal textbook for students of complementary therapy up to Levels 2 and 3, nursing, physical therapy, or those studying any course requiring a detailed knowledge of anatomy, physiology and pathology.
---
---
Osteopath, lecturer and author John Gibbons offers an accessible introduction to the peripheral nervous system (PNS). Alongside real case studies and guidelines for hands-on work with clients and patients, The Vital Nerves demystifies and makes accessible everything from how to diagnose nerve conditions to understanding how our cells communicate.
---
---
Designed to help movement therapists, physical therapists, and bodyworkers understand gait and its mechanics, and will appeal to anyone with an interest in evolution and movement. It offers a concise model for understanding the complexity of movement while gaining a deeper insight into the physiology and mechanics of the walking process.
---
---
This comprehensive muscle reference chart is the fastest visual reference of key muscle information available to date. An invaluable aid to both students and practitioners of physical therapy, medicine, sports science, massage, or Pilates, etc.; providing instant access to the key anatomical information for each major skeletal muscle.
---
---