Showing
10
of 45 results for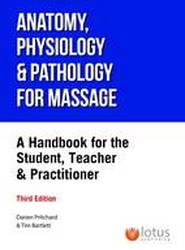 This fully updated third edition of the best-selling Anatomy, Physiology and Pathology for the Massage Therapist provides a solid base for the student and early practitioner to learn the physical make-up of the body, giving a broad introduction to the body's physical functioning.
---
---
Complete with a guide to anatomical prefixes and suffixes, this book will appeal not only to medical students and practitioners, but also to readers interested in the history of anatomy, in the structure of the human body, and in medical etymology, as well as the history of language.
---
---
The first book to comprehensively discuss the function of the psoas in posture, movement, and exercise, The Psoas Solution identifies the functional anatomy, biomechanics, and motor control of the psoas and its role in core and hip stabilization.
---
---
Fully revised edition, combines manual therapy skills with structural therapy, which employs the unique and newly discovered properties of fascial tissues. Through informed assessment and manipulation of fascial patterns, you can help eradicate many of your clients' chronic strain patterns.
---
---
If you could fit our culture of convenience into a petri dish, what would it look like? Movement Matters is a series of essays in which biomechanist Katy Bowman continues to explain the mechanics of a sedentary culture and the deep complexity of the phenomenon we call movement.
---
---
Dry needling is the ideal tool for a wide range of therapists involved in treating myofascial trigger points in adults. This book is written in a concise manner as a "quick to hand" reference guide regarding key issues around safe, effective and appropriate dry needling.
---
---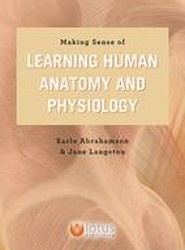 In a learner friendly approach, the chapters of the book take the reader through a journey of both studying and making sense of the content in anatomy and physiology. Written for both the learner of anatomy and physiology, and the teacher, the book provides a road map for understanding problems and issues in studying anatomy and physiology.
---
---
In Functional Anatomy of the Pelvis and the Sacroiliac Joint author and respected bodywork specialist John Gibbons looks at one of the most important areas of the body: the pelvis and the sacroiliac joint.
---
---
Sacroiliac Joint Dysfunction and Piriformis Syndrome looks at dysfunction and injury, assessment, current understanding from the literature, and evidence-based treatment options at a therapist's disposal.
---
---
The Concise Book of Yoga Anatomy is a user-friendly book, first presenting the framework of the skeletal-muscular system in an understandable way, with detailed information about joints, their actions, and how muscles contract to work them.
---
---