Showing
10
of 182 results for
African American Girls and the Construction of Identity explores identity formation among African American adolescent girls through the lens of socioeconomic class.
---
---
Mental Disorders in Popular Film discusses popular cinematic representations of characters with mental disorders or diversity, contextualizing these works in the Hollywood machine. These films demonstrate the many ways that Hollywood has used people with mental disorders as excuses to control or oppress diverse people and ideas.
---
---
This book examines ways in which cancer health disparities exist due to class and context inequalities. The volume demonstrates that poverty is a health issue because it erodes the social, political, and economic support systems that enhance well-being and healthy lifestyles necessary for human development and human betterment.
---
---
Radical Psychology explores what affects the multicultural and social justice competencies of psychologists in clinical practice, training, and research. The contributors explain how progress in social justice initiatives was hindered and why the development of culturally competent practitioners was not viewed as essential.
---
---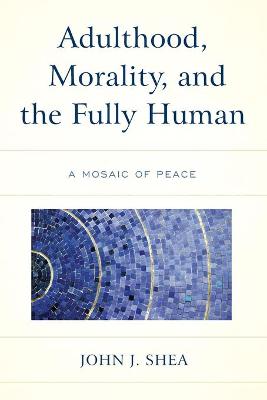 In Adulthood, Morality, and the Fully Human, John Shea examines what it means for someone to achieve full moral development or to become what he calls "fully human." Shea highlights integrity, mutuality, care, and justice as core components of this process and depicts the effects of personal growth on education, psychotherapy, and spirituality.
---
---
Digital technologies and the advance of artificial intelligence are changing human nature. This book explores implications for pastoral and spiritual care providers, religious faith communities, clinical practitioners, and educators and asserts the need for theological reflection about both the existential risk and the opportunities of this change.
---
---
In this work, Carol V.A. Quinn considers survivors' arguments in the debate concerning the ethics of using Nazi medical data, showing what it would mean to take their claims seriously. Her approach is interdisciplinary, incorporating philosophy, psychology, trauma research, su...
---
---
This book is a study of the early history of psychoanalysis in Britain. It examines the early development of psychoanalytic theories and techniques, provides a revisionist interpretation of their origins, and analyzes some of the first practitioners.
---
---
This book examines medical outreach in the condemned witches' village of Gnani in Ghana, focusing on clashes between traditional beliefs, religious tenets, and contemporary medical science. It analyzes questions of stigmatization to explore how disease, injury, and illness relate to social condition and the dialogue surrounding witchcraft.
---
---
This book discusses several myths of the benefits of raising awareness: awareness is enough, awareness equals acceptance, awareness is education, awareness is altruistic, and awareness equals health. It offers a model that moves from awareness to a commitment to solving and alleviating health problems through various communication methods.
---
---