Showing
10
of 54 results for
---
Leadership in Health Services Management provides all healthcare professionals with the information necessary to lead with commitment and strive towards a clear vision of health for all. It guides readers through crucially important issues such as vision, strategic thinking, confidence, negotiation and knowledge management in health services.
---
---
Clinical Gynaecology covers the full spectrum of gynaecological information (basic science, general gynaecology, endocrinology and reproductive medicine, contraception, urogynaecology, and is applicable internationally as well as within southern Africa.
---
---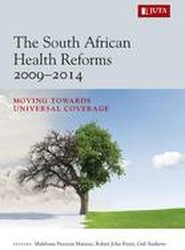 In 2008 the South African health sector was in crisis with an estimated 300,000 deaths from a delayed response to HIV, increasing health inequities, and a public sector unable to cope with the huge burden of disease.
---
---
The fully-updated sixth edition of this popular and well-established textbook offers nurses, medical students, doctors and other health professionals a method of learning neonatology.
---
---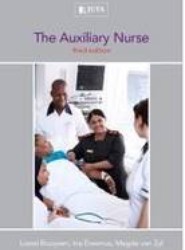 This updated edition of The auxiliary nurse expands and builds on the previous edition. In addition to covering the entire curriculum for learners preparing to write the SANC examinations, the new edition also offers more in-depth information that will lead to greater understanding of content.
---
---
The midwife is seen as instrumental in the delivery of safe maternity care to the women in South Africa. Yet, to remain competent, midwives should have resources to update and evaluate their skills. This clinical manual helps the midwife maintain and improve the skills. It is written from a southern African perspective.
---
---
A comprehensive source of reference on public health (community health), for those concerned with the health and well-being of the populations of southern Africa. It addresses the basics of epidemiology, data collection and health information and the importance of using the information in planning to address the identified health problems.
---
---
Juta's nursing psychology is aimed at nursing professionals to enable them to apply psychological concepts to nursing practice and so assist them in their day-to-day contact with patients.
---
---
For the healthcare professional, the operating theatre is a highly specialised environment. One reason for this is the pace at which theatre cases proceed. However, it is also an exciting and challenging environment and can be extremely rewarding.
---
---