Showing
10
of 49 results for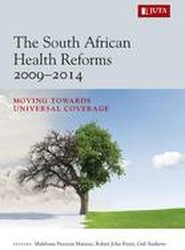 In 2008 the South African health sector was in crisis with an estimated 300,000 deaths from a delayed response to HIV, increasing health inequities, and a public sector unable to cope with the huge burden of disease.
---
---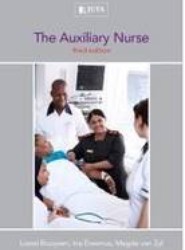 This updated edition of The auxiliary nurse expands and builds on the previous edition. In addition to covering the entire curriculum for learners preparing to write the SANC examinations, the new edition also offers more in-depth information that will lead to greater understanding of content.
---
---
The midwife is seen as instrumental in the delivery of safe maternity care to the women in South Africa. Yet, to remain competent, midwives should have resources to update and evaluate their skills. This clinical manual helps the midwife maintain and improve the skills. It is written from a southern African perspective.
---
---
A comprehensive source of reference on public health (community health), for those concerned with the health and well-being of the populations of southern Africa. It addresses the basics of epidemiology, data collection and health information and the importance of using the information in planning to address the identified health problems.
---
---
Juta's nursing psychology is aimed at nursing professionals to enable them to apply psychological concepts to nursing practice and so assist them in their day-to-day contact with patients.
---
---
For the healthcare professional, the operating theatre is a highly specialised environment. One reason for this is the pace at which theatre cases proceed. However, it is also an exciting and challenging environment and can be extremely rewarding.
---
---
Fundamentals of research methodology for Healthcare professionals examines the vital role research plays in the improvement of health sciences practices.
---
---
Sadly, southern Africa is no exception to this statement and every healthcare professional will see survivors of abuse during their career. One of the objectives of Child Abuse: Guidelines and Applications for Primary Healthcare Professionals is to equip healthcare professionals with the knowledge to detect such abuse early.
---
---
Approaches the topic of ethics from the perspective of the nurse and offers a viewpoint on the many ethical questions he or she has to deal with every day. This text takes a fresh look at the question of cultural diversity and explains why the profession of nursing has to adhere to a common value system.
---
---
Equips nurses and other health-care professionals to deal with the legal issues they encounter in daily practice. This edition covers changes to the law and legislation that affects the nursing profession. It explains exactly what the law is and its implications for nursing. It also highlights aspects that require caution.
---
---