Showing
10
of 10 results for
A comprehensive work on the nursing profession in South Africa. It covers the various nursing curriculum and broadens the student's scope of knowledge by discussing subjects not included in midwifery, critical care nursing, community nursing and psychiatric nursing. It discusses medical and surgical conditions from a nursing perspective.
---
---
A handbook that accommodates the South African Nursing Council's instructions and guidelines concerning the auxiliary nurse's training and scope of practice. It includes 11 chapters that are split into several units, each unit focusing on a specific procedure or topic. It includes explanatory illustrations.
---
---
Suitable for those interested in improving health care and health education, this book intends to respond to the challenge of the health care situation and sets out a range of different methods that can enhance successful teaching and learning.
---
---
Spirituality, economics, politics, and kinship are among the cultural factors considered in this guide to transcultural nursing, an area of healthcare that incorporates the values, beliefs, and lifestyle choices of a patient in order to provide culturally congruent, competent, and compassionate care.
---
---
Discusses the aspects of midwifery, critical care nursing, community nursing and psychiatric nursing. This title introduces certain basics of nursing theory and practice and includes a section dealing with nursing-related services. It covers selected specialist subjects.
---
---
Intended primarily for use by the family planning personnel and under, as well as post graduate medical students, this text covers various practical aspects of fertility regulation and also refers to special problems.
---
---
The midwife's role is examined in the community and family-health context in this handbook on maternal and new-born care for midwives and other healthcare providers. It covers the skills, competencies, and knowledge required to make informed decisions about neo- and postnatal care.
---
---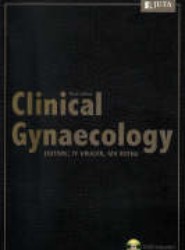 Covers the full spectrum of gynaecological information. This book is suitable for the general practitioner and practicing gynaecologist.
---
---
Providing information on the systems of the human body, this reference addresses issues in medical surgical nursing, including a summary of specific conditions, nursing diagnoses, and nursing interventions. It provides guidance on nurse's role in the management of patients and clients with medical or surgical problems.
---
---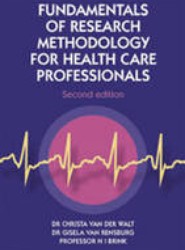 Presenting an introduction to research methodology, this textbook contains conceptual descriptions of the methods used by researchers in medical experimentation. It includes sections on clinical research methods, action research, and Web resources. Each step of the research process is explained and illustrated with examples from practice.
---
---