Showing
10
of 285 results for
Take charge of your fertility
If you′re struggling with fertility and want to take all the right steps to increase your chances of conceiving and delivering a healthy baby, you′ve come to the right place.
---
---
The Essential Guide to Recognizing and Treating Acute Endocrine and Metabolic Illness Endocrinology covers some of the most common conditions and serious public health challenges facing medicine today, and endocrine and metabolic emergencies constitute a large proportion of the clinical workload.
---
---
---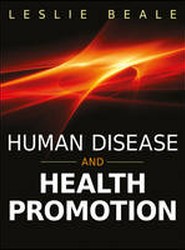 ---
Comprehensive coverage, real–world issues, and a focus on the practical aspects of health promotion
Health Promotion Programs combines theory and practice to deliver a comprehensive introduction to the planning, implementation, and evaluation of health promotion programs.
---
---