Showing
10
of 2316 results for
Comprehensive guide to breast imaging presented as a series of cases and following a unique radiology-pathology correlation approach. Covers all imaging techniques and types of breast cancer. Recognised, US-based author team. 
---
---
This book is a comprehensive guide to the use of lasers and other technologies in dermatologic and aesthetic practice. Divided into three key sections, the text begins with discussion on the use of lasers for different conditions, followed by clinical disorders and therapeutic indications, and then practical aspects such as setting up a laser centre and medicolegal aspects, and complications and their management.
---
---
This third edition presents 151 clinical case studies discussing and illustrating the diagnosis and management of different skin diseases and disorders. The book has been fully revised to incorporate the latest advances in the field including the rise in some superficial fungal diseases that have become increasingly resistant to treatment. Previous edition (9789351521167) published in 2014.
---
---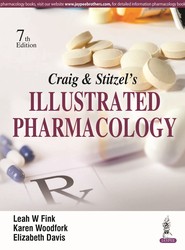 The seventh edition of this textbook has been fully revised and to provide students with the most recent knowledge and advances in the field of pharmacology. Includes case studies and multiple choice questions and answers. Previous edition published in 2003.  
---
---
Fully revised, new edition presenting latest advances in spinal surgery, covering techniques for each section of the spine. Authored by internationally recognised, US-based experts in the field. Previous ediiton (9789350903261) published in 2013.
---
---
This book is a comprehensive guide to the diagnosis and management of obstetrics and gynaecologic disorders. Each topic is presented in a step by step format, from patient presentation, signs and symptoms, history and investigation, to differential diagnosis and treatment. Case studies with references are included, helping students prepare for examinations. Authored by recognised experts from Paul L Foster School of Medicine, Texas, the text is further enhanced by clinical photographs, diagrams, tables, and a DVD ROM.
---
---
This book is a complete guide to orthopaedics for undergraduate and postgraduate medical students. Beginning with an overview of basic principles in the field, the following chapters give extensive coverage to the management of fractures and dislocations in all sections of the musculoskeletal (MSK) system. The final chapters of the book discuss more complex MSK disorders including bone tumours, metabolic diseases of the bone, joint and bone infections, neuromuscular disorders and more.
---
---
Chapman's Comprehensive Orthopaedic Surgery is the latest edition of this vast reference guide, spanning four volumes. This book is edited by internationally renowned experts in orthopaedic surgery from the University of California Davis Medical Centre. Chapman's Comprehensive Orthopaedic Surgery is an indispensable resource for orthopaedic surgeons and residents, with contributions from over 548 experts from across the globe and enhanced by 7250 full colour images. The full text, with images and videos demonstrating surgical techniques, is made available online with the purchase of the physical copy of the book.
---
---
This book is a comprehensive guide to aesthetic dermatology for clinicians and trainees. Divided into four sections, the text covers cosmeceuticals, Botulinum Toxin (Botox) treatments, soft tissue augmentation, and adjunctive treatments. Each procedure is described in detail, along with its advantages and disadvantages. The book is highly illustrated with nearly 600 clinical photographs, diagrams and tables, and features access to videos demonstrating cosmetic procedures.
---
---
This directory is a complete guide to paediatric drugs for paediatricians and trainees. The ninth edition has been fully revised and expanded with many new drugs added. Divided into nine sections, the book begins with an overview of pharmacotherapy in children, followed by detail on numerous general and systemic medications. The next chapters cover drugs for infectious diseases, unclassified drugs, drug therapy in neonates, pharmacotherapy in emergencies, and vaccines. Previous edition (9789351521556) published in 2014.
---
---