Showing
3
of 3 results for
Suitable for patients, families or friends, for junior medical and nursing staff and others in training, this book clarifies the distinction between the two types of cadaver donors: patients suffering brainstem death or those in irreversible cardiac arrest. It deals with the problem of organ supply and the issues surrounding organ donation.
---
---
Records the fascinating history of surgical practices through the ages: from the operation of windowing the skull during the Stone Age, to details of Egyptian surgery recovered on papyri. This book reveals Indian surgery from "Sushruta Samhita" and explores the surgery of medieval and renaissance Europe.
---
---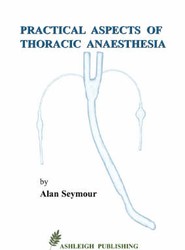 Dealing with thoracic anaestheia, this handbook provides those new to the subject with basic information and practical instruction. It also supplies those who have acquired basic competence with the practical survival skills needed to manage a solo list of chest surgery patients smoothly and safely.
---
---