Showing
10
of 14 results for
---
---
---
Over thousands of years the horse's teeth have evolved to be hard-wearing and efficient in biting through plant material and grinding food to make it digestible. However, man's domestication of the horse has resulted in numerous potential problems in this area. This book explains in accessible terms what equine dental care involves.
---
---
Anatomy, particularly functional anatomy, is a vital and dynamic subject, an appreciation of which leads not only to superior husbandry and welfare, but also to a better understanding of the anatomical challenges associated with riding, training, overtraining, injury and rehabilitation.
---
---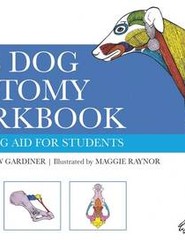 Andrew Gardiner and Maggie Raynor have joined forces to produce this valuable learning aid for students on canine college and veterinary courses and those working in animal care and welfare.
---
---
This book is a must for anyone who would like to improve the health, wellbeing or performance of their horse. Practical, educational and easy to follow, the author shares with you the knowledge and skills you need to massage your own horse.
---
---
A textbook prepared for college students on equine degree courses. Dealing with the business management side of working in the horse industry, it contains advice on subjects such as marketing and market research, preparing a business plan, raising finance, meeting investors, taxation and insurance, employing staff, and finance management.
---
---
Provides a foundational plan for returning a horse to work after an injury or extended time-off. This work explains several of equestrian sport's more common surgeries, injuries, and illnesses; and offers a practical guide to the basic steps one should take when bringing a horse back to work.
---
---