Showing
8
of 8 results for
---
The content of AfricaSan 3 was aligned with the needs of countries as defined in country preparation meetings which took place in advance. AfricaSan 3 looked to address the country needs and to commitments and country action planning.
---
---
Disinfection By-Products and Human Health provides drinking water professionals with a pragmatic assessment of the current evidence and emerging issues concerning DBPs and public health.
---
---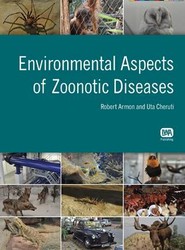 Environmental Aspects of Zoonotic Diseases provides a definitive description, commentary and research needs of environmental aspects related to zoonotic diseases.
---
---
---
---
---