Showing
10
of 23 results for
Cities for Life draws lessons from three global cities that are helping their communities heal from trauma.
---
---
Now out in paperback, Lyme is a compelling narrative of people made sick by the first global epidemic spread by climate change.
---
---
An up-to-date, readable introduction to the emerging field of planetary health, a fundamental pillar of biomedical and environmental sciences.
---
---
Clearly explains the ground-breaking strategy of precision community health and how it can provide targeted care for all communities.
---
---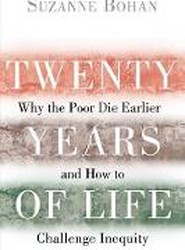 Follows a bold experiment to close the health gap in wealthy vs. poor communities.
---
---
Through stories about the struggles of Lyme victims, Pfeiffer shows that Lyme is the first in a new trend of epidemics linked to climate change.
---
---
A hopeful look at our natural defences and the future of food and human health. Emily Monosson explores science's most innovative strategies, from high-tech gene editing to the ancient practice of faecal transplants.
---
---
Rooted in a centuries-old scientific quest, this is an epic of dumpers at midnight and deceptions in broad daylight, of corporate avarice and government neglect, and of a few brave individuals who refused to keep silent until the truth was exposed.
---
---
Every time we sneeze, there seems to be a new form of flu: bird flu, swine flu, Spanish flu, Hong Kong flu, H5N1, and most recently, H5N7. Through human stories and advanced science, the author explores the origins of seven diseases: Mad Cow Disease, HIV/AIDS, Salmonella DT104, Lyme Disease, Hantavirus, West Nile, and new strains of flu.
---
---
Vegan, low fat, low carb, slow carb: Every diet seems to promise a one-size-fits-all solution to health. But they ignore the diversity of human genes and how they interact with what we eat. In this title, a renowned ethnobotanist shows why the perfect diet for one person could be disastrous for another.
---
---