Showing
10
of 27 results for
Written by a range of researchers and practitioners in the field of IoT, data mining, and machine learning, this edited book provides a systemic review of trends, challenges and future directions of IoMT enabling technologies, such as machine learning, wireless communications, and network security.
---
---
A secured system for Healthcare 4.0 is vital to all stakeholders, including patients and caregivers. Using the new Blockchain system of trusted ledgers would help guarantee authenticity in the multi-access system that is Healthcare 4.0. This is the first comprehensive book on the topic, which includes coverage of privacy and security.
---
---
This book discusses electromagnetic waves and antennas used as diagnostic tools and therapeutic techniques for applications in cancer detection, stroke event detection, GI diagnostics, and cardiovascular risk predictions. It discusses electromagnetic devices, wireless implants, and in vitro and in vivo testing.
---
---
This book presents a discussion of evolving digital technologies, such as smart phones, assisted living, and innovative digitally based services that are helping to deliver quality, cost-effective and widely accessible healthcare for the elderly.
---
---
This book explores technologies that will lead the way to a revolution in healthcare delivery. Topics include information systems in healthcare, big data for public health, home monitoring, mobile apps, gamification, minimally disruptive medicine, medical robotics, immersive technologies, blockchain and artificial intelligence.
---
---
This edited book examines the application of blockchain technology and machine learning algorithms in various healthcare settings. This book covers the basic concepts of Blockchain and Machine Learning, and explores these issues with an eye on improving clinical outcomes and improving the patient's experience.
---
---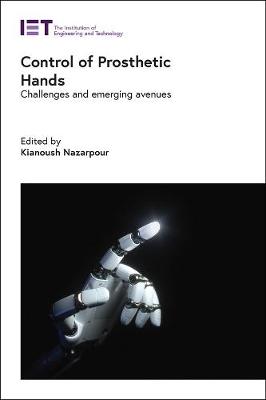 This edited book brings together research from laboratories across the world, offering a global perspective on advances in prosthetic hand control. State-of-the-art control of prosthetics in laboratories and clinical spaces are presented and challenges discussed, and effects of user training on control of prosthetics are also highlighted.
---
---
This edited book explores the use of mobile technologies such as phones, drones, robots, Apps, and wearable monitoring devices for improving access to healthcare for socially disadvantaged populations in remote, rural or developing regions.
---
---
This book focuses on recent advances and future trends in the methods and applications of technologies that are used in neuroscience for the evaluation, diagnosis and treatment of neurological diseases and conditions or for the improvement of quality of life.
---
---
Presenting a detailed framework as well as comparative case studies for security protection, data integrity, privacy preservation, scalability, and healthcare legislation, this book covers state of the art research and addresses privacy and security methods and technologies for EHRs.
---
---