Showing
10
of 43 results for
Presents research on the latest development of applications and tools for healthcare systems. Featuring extensive coverage on a broad range of topics and perspectives such as telemedicine, human machine interfaces, and multimodal data fusion, this publication is designed for academics, researchers, students, and practitioners seeking current scholarly research on real-life technological inventions.
---
---
Presents the latest scholarly research on alternative technology-based approaches to the treatment and support of mental illnesses. Featuring extensive coverage on topics such as cognitive behavioural therapy, depression, and acceptance and commitment therapy, this book is designed for researchers, psychologists, psychiatrists, and clinical scientists.
---
---
Presents the latest research on emerging progress and applications within mobile health initiatives and health informatics. Featuring coverage on a broad range of topics and perspectives such as electronic health records (EHR), clinical decision support systems, and medical ontologies, this publication is designed for professionals and researchers interested in the use of mobile health applications.
---
---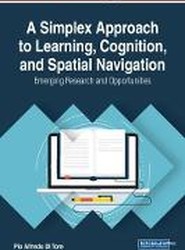 An innovative source of scholarly material that presents a unique perspective on the convergence of game-based learning, empathy, cognition, and spatial understanding. Including a range of pertinent topics such as gender considerations, space representation, and user interfaces, this book is an ideal reference publication for academics, researchers, students, and educators.
---
---
Provides an overview of the current state of medical treatments and systems, and offers emerging solutions for a more personalized approach to the healthcare field. This volume features coverage of relevant topics, including smart data, proteomics, medical data storage, and drug design.
---
---
---
Offers an overview of the state of data analysis as it relates to current practices in the health sciences field. Covering innovative topics such as linear programming, simulation modeling, network theory, and predictive analytics, this publication is recommended for all healthcare professionals, graduate students, engineers, and researchers.
---
---
---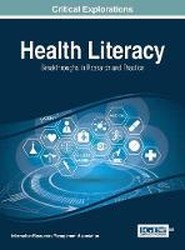 ---
"This book examines the latest training and ethical issues in the healthcare industry. Including innovative studies on interactive behavioral health, management and supervision, and patient rights, this multi-volume book is an ideal source for professionals, researchers, academics, practitioners, and students interested in the improvement of health literacy"--Provided by publisher.
---
---