Showing
10
of 137 results for
The objective of this publication is to provide a case-based way of understanding normal biodistribution, variants, and pitfalls, including several examples of typical patterns for the main indications for each of the new non- fluorodeoxyglucose positron emission tomography radiopharmaceuticals.
---
---
Describes the potential radionuclide production routes using cyclotrons in different energy ranges and provides methods for the development of targets and provides details of the chemistry for the separation of radionuclides from target materials.
---
---
Provides a framework for the quality control (QC) of radiographic and mammographic imaging systems using remote and automated tools. The methodology provided is designed to be easy to implement, in order to support initiation of remote/automated QC programmes.
---
---
Brachytherapy is a major treatment modality in the treatment of common cancers including cervical cancer. This publication addresses the recent technological change in brachytherapy treatment planning with better access to 3-D volumetric patient imaging modalities including computed tomography and magnetic resonance.
---
---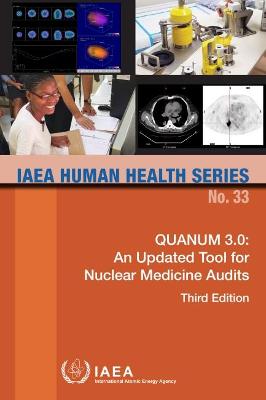 Follows the principle of continuous quality improvement and reflects new scientific developments. QUANUM 3.0 draws on valuable lessons learned from more than a decade of global implementation of QUANUM with the assistance of experienced nuclear medicine professionals.
---
---
---
Summarises experience and data relevant to the production of 43/44Sc, 61Cu and 86Y as theranostic pairs to the therapeutic nuclides 47Sc, 67Cu and 90Y. The publication is meant to give the reader hands on information to select the appropriate nuclide to be used in the imaging application of a theranostic pair.
---
---
Addresses the most current needs and offers guidance on clinical practice, radiation safety and patient protection, human resource development and training required for the overall practice of nuclear medicine.
---
---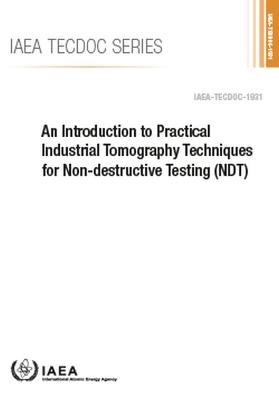 Provides an introduction to gamma computed tomography for non-destructive evaluation imaging in the simplest configuration. The guide is intended to be of use to the non-destructive testing community, currently practicing conventional radiography techniques.
---
---
Presents the main findings and developments discussed during the International Symposium on Trends in Radiopharmaceuticals. Key issues and advances in the field of radiopharmaceuticals from development, production, and use of diagnostic, therapeutic, and theranostic radioisotopes and radiopharmaceuticals are covered.
---
---