Showing
9
of 9 results for
Includes novel methodologies, innovative research and important advances in assessment that provide a reference in one book to all working on HIV in South Africa and globally. This study is key in maintaining surveillance of HIV infection and behaviour in South Africa, and to obtain a better understanding of factors driving the HIV epidemic.
---
---
Illustrates the changing constitution and the variability of households, fluid understandings of family, and the impact of these in the context of life changes and health problems. Through 29 case studies of people of diverse backgrounds, the authors explore the household as a site for the production of health and care.
---
---
From over-the-counter cough syrups and prescribed painkillers to street economies of heroin and fentanyl, opioid substances and uses have ignited global debates about national drug policy reform. This book is the first to focus on these issues in South Africa, through a range of disciplinary perspectives.
---
---
---
---
---
---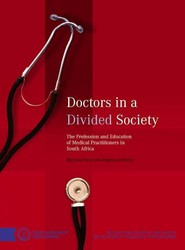 ---
---