Showing
10
of 22 results for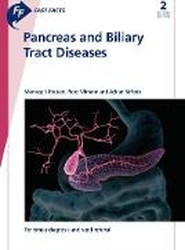 Designed to help you correctly manage diseases of the pancreas and biliary tract and refer patients in a timely manner, since many will require referral to a specialist for medical or surgical intervention
---
---
A practical and accessible resource that considers current guidelines, investigations, interventions and pharmacological treatments in chronic obstructive pulmonary diease.
---
---
It includes: * the latest diagnostic techniques * effective management strategies for both motor and non-motor complications * neurosurgical treatments and candidate assessment * the latest pharmacological developments * multidisciplinary palliative care.
---
---
Contents: * Cigarettes as a nicotine delivery system * Smoking patterns * Social, psychological and economic influences on smoking * Effects of smoking and smoking cessation * Addiction to cigarettes * The clinician and smoking * Treatments to aid smoking cessation * Future trends
---
---
Contents: * Epidemiology * Pathophysiology, etiology and modifying factors * Diagnosis * Psychosocial aspects * Topical therapy * Oral Therapy * Physical treatments for acne and scarring * Acne care pathway * Future trends and areas of need * Acknowledgements and useful resources
---
---
Contents: * Risk factors * Perception of risk * Pathophysiology * Diagnosis * Local control of primary tumor * Adjuvant therapy * Follow-up and rehabilitation * Management of advanced cancer * Clinical trials * Future trends * Useful resources
---
---
Skin cancer is both preventable and treatable, yet it is becoming alarmingly common. The key to successful treatment (other than education and prevention) is early recognition and swift referral. Fast Facts: Skin Cancer has been written by three international experts to equip healthcare professionals with the necessary skills to save lives.
---
---
Fast Facts: Disorders of the Hair and Scalp is a practical resource that will help healthcare professionals diagnose a wide range of hair and scalp disorders (including different types of hair loss), perform further investigations and, where appropriate, provide treatment options.
---
---
Headache is one of the most commonly experienced medical conditions and imposes enormous economic costs. It varies widely in degree and type and can arise from very many different sources. It is crucially important that healthcare professionals understand the different diagnoses. This book provides an overview for the non-specialist physician.
---
---
This book has been compiled by leading experts in the field, and feature's What's in, What's out and What's new in vascular and endovascular surgery.
---
---