Showing
10
of 40 results for
---
Life in the Fasting Lane walks you through the basics of a fasting lifestyle, with chapters that address everything from meal planning to mental strategies and exercise to socializing. Dr Fung and Ramos explain the fundamentals of fasting and their customizable approach, while Mayer shares her honest perspective as a success story.
---
---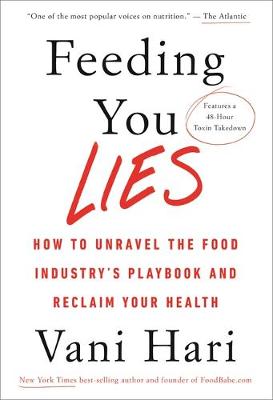 ---
Some doctors still maintain that IBS (Irritable Bowel Syndrome) and other gut-related problems are all in the patient's head. Thousands of sufferers know that this is completely untrue. This book provides the definitive review of this disease, its likely causes, the limitations of conventional therapies and the alternatives that may work.
---
---
Brain health expert Dr Mike Dow (Sugar Brain and Brain Fog Fix) offers a two-week plan designed to help you naturally balance your brain and feel less drained - complete with nutritional tips, recipes, cognitive behavioural tools, supplements, breathing techniques and self-hypnosis tools.
---
---
In Mind to Matter, award-winning researcher Dawson Church explains how our minds create matter, and that we can now trace the science behind each link in the chain from thought to thing. He theorizes that when our minds are in flow, they coordinate with nature's emergent intelligence to produce synchronous outcomes.
---
---
Spiritual Fertility is deeply compassionate guide for self-care in which the journey towards your healing also becomes the journey towards fertility. Holistic fertility expert and 'baby whisperer' Dr Julie Von explains how to access your deepest intuitive wisdom and use it as a powerful tool to create the receptive energy essential for fertility.
---
---
---