Showing
10
of 28 results for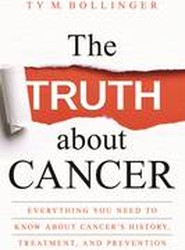 After losing several family members to cancer, the author refused to accept the notion that chemotherapy, radiation and surgery were the most effective treatments available for cancer patients. In this book, he explains that there are many methods we can use to treat and prevent cancer - we just don't know about them.
---
---
How to Heal Hashimoto's offers a practical, easy-to-follow approach that treats the whole body, by figuring out what is breaking down and then developing a plan for fixing it. Using an autoimmune diet, lifestyle changes like meditation and qi gong, and other natural interventions, Marc Ryan shows you how to transform these cycles.
---
---
In this book, you'll gain a wealth of information, inspiration, advice and support as you navigate your journey through stroke recovery. It also contains the top 100 questions that survivors and their families ask, with answers from the top physicians and therapists in the country.
---
---
In this book, natural health author Shann Nix Jones tells the incredible story of how she discovered a chemical-free method to help treat these conditions, during her struggle to heal her son's eczema and save her husband from a life-threatening MRSA superbug infection.
---
---
---
---
Some doctors still maintain that IBS (Irritable Bowel Syndrome) and other gut-related problems are all in the patient's head. Thousands of sufferers know that this is completely untrue. This book provides the definitive review of this disease, its likely causes, the limitations of conventional therapies and the alternatives that may work.
---
---
---