Showing
10
of 69 results for
---
In this long-awaited 7th edition, Robert Novelline provides more than 600 new high-resolution images representing the current breadth of radiological procedures. The clear choice for excelling in the practice of radiology, this textbook covers essential topics in the curriculum and features hundreds of cases clinicians can turn to again and again.
---
---
Throughout his career, Donald Pfaff has demonstrated that by choosing problems and methods with care, biologists can study the molecular mechanisms of brains more complex than those of fruit flies, snails, and roundworms. He offers a close-up, conversational perspective on a 50-year quest to understand how behavior is regulated in vertebrates.
---
---
When we or our loved ones fall ill, our world is thrown into disarray, our routines are interrupted, our beliefs shaken. David Morris offers an unconventional, deeply human exploration of what it means to live with, and live through, disease. He shows how desire emotions, dreams, stories, romance, even eroticism plays a crucial part in illness.
---
---
Big data, genomics, and quantitative approaches to network-based analysis are combining to advance the frontiers of medicine as never before. With contributions from leading experts, Network Medicine introduces this rapidly evolving field of research, which promises to revolutionize the diagnosis and treatment of human diseases.
---
---
Groping around a familiar room in the dark, relearning to read after a brain injury, navigating a virtual landscape through an avatar: all are expressions of vicariance when the brain substitutes one process or function for another. Alain Berthoz shows that this capacity allows humans to think creatively in an increasingly complex world.
---
---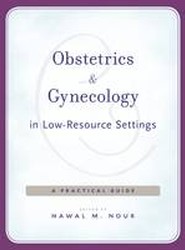 ---
Why do human beings find some tone combinations consonant and others dissonant? Why do we make music using only a small number of scales out the billions that are possible? Dale Purves shows that rethinking music theory in biological terms offers a new approach to centuries-long debates about the organization and impact of music.
---
---
A new therapeutic strategy could break the stalemate in the war on cancer by targeting not all cancerous cells but the small fraction that lie at the root of cancers. Lucie Laplane offers a comprehensive analysis of cancer stem cell theory, based on an original interdisciplinary approach that combines biology, biomedical history, and philosophy.
---
---
Within 40 years many people will stop having sex for reproduction. After IVF and preimplantation genetic diagnosis, parents will pick embryos for implantation, gestation, and birth. It will be easy, safe, lawful, and free, Henry Greely predicts. He explains the new technologies and sets out the deep ethical and legal challenges facing humanity.
---
---