Showing
10
of 209 results for
Scientific progress doesn't always precede engineering advances; it often follows. Answering questions isn't always the goal; finding questions often is. Sometimes we seek to strengthen conventional wisdom; sometimes to surprise it. What if we could rethink nurturing research, through policy and management, to harmonize with the nature of research?
---
---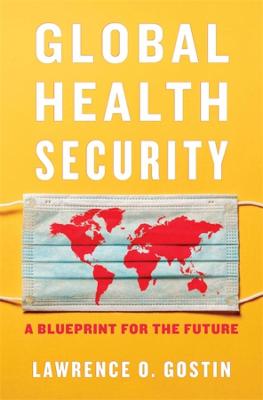 In an age of pandemics, no country can achieve public health on its own. Health security expert Lawrence O. Gostin examines the key cross-border threats to our well-being, from infectious diseases to bioterrorism, and proposes pragmatic solutions: targeted research, robust international institutions, and tools for effective global action.
---
---
An award-winning genetic researcher and a tenacious journalist examine each phase of the Ebola epidemic in West Africa, the largest and deadliest of its kind. Their postmortem identifies factors that kept key information from reaching doctors, complicated the government's response to the crisis, and left responders unprepared for the next outbreak.
---
---
The American working class didn't disappear with the manufacturing economy. It transformed. Instead of unionized blue-collar men, today's working class is dominated by underpaid women in service jobs-especially health care. With recognition of this shift, Gabriel Winant argues, may come political clout.
---
---
In On Temperaments, Galen of Pergamum sets out his concept of the combination of the four elemental qualities (hot, cold, wet, and dry), which is fundamental to his account of the structure and function of human, animal, and plant bodies. Two related works explore disturbances in this combination and their consequences.
---
---
American law assumes that individuals are autonomous, defined by their capacity to choose, and not obligated to each other. But our bodies make us vulnerable and dependent, and the law leaves the weakest on their own. O. Carter Snead argues for a paradigm that recognizes embodiment, enabling law and policy to provide for the care that people need.
---
---
For decades neuroscientists understood sensory perception as a matter of external stimuli "sparking" regions of the brain. But this view has a key flaw: odors don't line up consistently with the neural map. A. S. Barwich explores the new science of smell and urges us to rethink theories of mind and brain inspired by the mapping model.
---
---
Usually when we're bored, we try to distract ourselves. But soon enough, boredom returns. James Danckert and John Eastwood argue that we can learn to handle boredom more effectively by recognizing what research shows: boredom indicates unmet psychological needs. Boredom, therefore, can motivate us to change what isn't working in our lives.
---
---
The scientific method is just over a hundred years old. From debates about the evolution of the human mind to the rise of instrumental reasoning, Henry M. Cowles shows how the idea of a single "scientific method" emerged from a turn inward by psychologists that produced powerful epistemological and historical effects that are still with us today.
---
---
Sports concussions make headlines, but you don't have to be an NFL star to suffer traumatic brain injury. In Shaken Brain, Elizabeth Sandel, MD, shares stories and research from her decades treating and studying brain injuries. She explains what concussions do to our bodies, how to avoid them, and how to recover.
---
---