Showing
10
of 50 results for
"From [an] ... internal medicine doctor on the front lines of cardiac research comes a heart disease program designed exclusively for a woman's body, targeting the number one killer of women"--
---
---
---
A "7-day program [meant] to rid our bodies of the multitude of toxins that keep us from living well and feeling our best"--
---
---
In this "rich, fascinating portrait of extraordinary sensory awareness" (Kirkus), acclaimed neurologist Joel Salinas, M.D., tells his amazing true story of living and practicing medicine with mirror-touch synesthesia, a rare neurological trait that allows him to literally feel the emotional and physical experiences of other people.
---
---
"Eliminate avoidable toxins, mitigate the effects of those you can't avoid, and enjoy a longer life with this ... health guide from a pioneer in integrative medicine, Dr. Joe Pizzorno--the author, teacher, practitioner, and founder of Bastyr University, the country's first and largest fully accredited university of natural medicine"--
---
---
An authoritative guide to understanding and navigating the hormonal changes and health issues women experience in midlife and beyond, from one of the leading medical experts in the field. The physical changes that occur after women turn forty are unavoidable-and can be unnerving.
---
---
---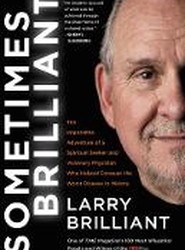 ---
"Amy Myers ... offers ... [an] approach to prevent a wide range of inflammatory-related symptoms and diseases, including allergies, obesity, asthma, cardiovascular disease, fibromyalgia, lupus, IBS, chronic headaches, and Hashimoto's thyroiditis"--Amazon.com.
---
---
---