Showing
8
of 8 results for
A bioethicist's eloquent and riveting memoir of opioid dependence and withdrawal -- a harrowing personal reckoning and clarion call for change not only for government but medicine itself, revealing the lack of crucial resources and structures to handle this insidious nationwide epidemic.
---
---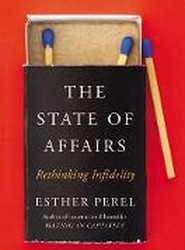 ---
An "investigative journalist who endured persistent back pain for decades ... [examines] all facets of the back pain industry, exploring what works, what doesn't, what may cause harm, and how to get on the road to recovery"--Dust jacket flap.
---
---
---
---
---
After a whirlwind romance and a marriage that spanned decades, former face of ITV news, John Suchet, revealed on breakfast television that his beloved wife Bonnie was suffering with dementia, eliciting a huge response. Never had anyone spoken so movingly about dementia, the thief that stole his still youthful wife on the eve of their retirement.
---
---