Showing
6
of 6 results for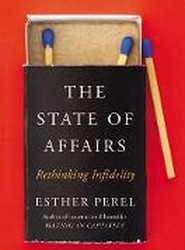 ---
An "investigative journalist who endured persistent back pain for decades ... [examines] all facets of the back pain industry, exploring what works, what doesn't, what may cause harm, and how to get on the road to recovery"--Dust jacket flap.
---
---
Combining scientific studies with the voices of real women of all ages, Renee Engeln makes clear that, to truly fulfill their potential, society must break free from cultural forces that feed destructive desires, attitudes, and words, from fat-shaming to denigrating commentary about other women. She provides inspiration and workable solutions to help girls and women overcome negative attitudes and embrace their whole selves, to transform their lives, claim the futures they deserve, and, ultimately, change their world.
---
---
---
After a whirlwind romance and a marriage that spanned decades, former face of ITV news, John Suchet, revealed on breakfast television that his beloved wife Bonnie was suffering with dementia, eliciting a huge response. Never had anyone spoken so movingly about dementia, the thief that stole his still youthful wife on the eve of their retirement.
---
---