Showing
10
of 29 results for
If you have had a cancer diagnosis you will probably have been told that exercise is beneficial at all stages, but not how to do this, what is safe and what is appropriate for you. Cancer rehab personal trainer Carolyn Garritt provides a practical, illustrated guide based on many years' experience and her work with Maggie's Cancer Support.
---
---
---
A practical guide to the why and the how of the Perrin Technique for sufferers from ME/CFS and/or fibromyalgia, focusing on the steps needed to restore healthy functioning of the neurolymphatic system
---
---
By looking at classic and current examples of deception in healthcare, from mainstream medicine to alternative therapies, Dr Bernie Garrett shows us how to identify and see through deceptive and unethical health marketing practices and find the evidence that supports what is claimed
---
---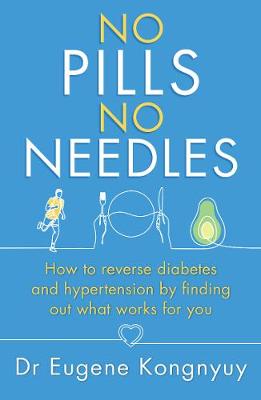 A guide to how global health expert Dr Kongnyuy reversed his hypertension and type 2 diabetes and how he experimented to find out what worked personally for him - both his method and his findings could return you to health.
---
---
An expose of the hidden and latent (crypto) infections that are driving many of our most serious contemporary diseases with Borrelia (the spirochete that causes Lyme disease) and other tick-borne pathogens as exemplars of the blind eye being turned to inconvenient truths
---
---
A practical, illustrated guide to exercise that is safe and beneficial for people with scoliosis before and after surgery, by an exercise professional with unique experience that combines personally undergoing scoliosis surgery three times with working with scoliosis patients over many years to maximise their potential
---
---
Dr Miranda, pain specialist AND expert patient, provides a practical and empathetic guide to her revolutionary approach to living with pain and minimising the experience of pain rather than fighting it
---
---
One of the UK's leading diabetes physicians provides cutting-edge but practical guidance on the causes and drivers of metabolic syndrome and type 2 diabetes, how to manage it most effectively and how to minimise medication and complications.
---
---