Showing
7
of 7 results for
Dr. Glenn W. Geelhoed is a medical doctor, humanitarian, and the founder of Mission to Heal, an organization through which he has been conducting medical mission trips around the globe for over forty years. Furthest Peoples First refers to individuals and groups who are the farthest from care.
---
---
Expert advice on how to live fearlessly with atrial fibrillation. Restart Your Heart delivers cutting-edge information, options, and solutions-a complete AFib toolbox-that will afford readers a newfound sense of comfort, confidence, and control.
---
---
In Flipping ADHD on Its Head, Dr. Poole introduces and explores a holistic, integrated, and empowering approach to identifying and promoting the strengths of ADHD children by first flipping thinking about ADHD.
---
---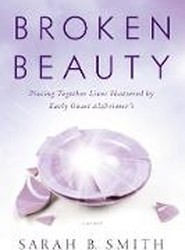 Broken Beauty is a journey of the author's mother, called Beauty, and her journey through the world of Alzheimer's. But the book's sole focus isn't on death, loss, or devastation
---
---
IBPA Benjamin Franklin Award GOLD Winner in Humor Crowded in the Middle of Nowhere: Tales of Humor and Healing from Rural America is a collection of humorous and poignant stories from a veterinarian in a small, dusty farming and ranching community.
---
---
---
Draws lessons about human resilience and global interdependence and describes how the rewards of helping those less fortunate can enrich the whole planet. This title takes readers on wild trips to some of the neediest places on earth, where the author's aid is often met with unconventional gifts, such as live chickens or bull's horns.
---
---