Showing
10
of 10 results for
---
---
---
A unique reckoning with the human condition, written in beautiful, honest, unsentimental and aphoristic prose.
---
---
For over two thousand years, attitudes to menopause have created dread, shame and confusion. This book traces the history of 'the change of life' from its appearance in classical texts, to the medical literature of the 18th century, to contemporary clinical approaches. It redresses the myths and captures the truths about menopause.
---
---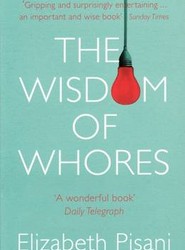 Presents a riveting expose of the AIDS industry and a penetrating analysis of where we've gone wrong. This book explains how we could shut down HIV in most of the world with a few simple steps, with less money than we already have.
---
---
In 1831, Cholera swept from Asia across Continental Europe, killing millions and throwing the medical profession into confusion. John Snow worked out that cholera spreads through drinking water. Drawing on 19th century medical, political and personal records, this book presents various diversions into aspects of medical and social history.
---
---