Showing
5
of 5 results for
A biography of Dr George K Penn - a character, a campaigner, and a country doctor.
---
---
The remarkable hundred-year story of a delightful medical fortress in Whitland, west Wales.
---
---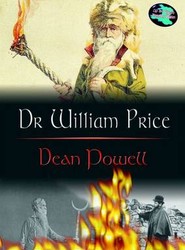 A story of Dr William Price, one of Wales' true pioneers and one of the most colourful characters.
---
---
An autobiography of a vet who worked in the Cardiganshire area for nearly 40 years. This work is an account of rural life, which traces the vet's early years in the profession to his retirement, whilst also weaving memories of his father, who was also a vet in the same area.
---
---
---