Showing
10
of 20 results for
The Silly Thing is an account of a woman's acceptance of and struggle with living and dying with a grade 4 glioblastoma, an aggressive cancer of the brain. It is told from the perspective of her daughter, Esther Tamsay-Jones, a psychotherapist and academic.
---
---
This is a very innovative approach to the understanding of children's segregation and its repercussion on adult's emotional life.
---
---
Medard Boss and the Promise of Psychotherapy reacquaints counselors, psychotherapists and psychiatrists practicing today with the ideas of this remarkable figure in the history of twentieth-century clinical psychology who quietly but radically deviated from the mainstream of standard thinking and practice of his time.
---
---
This book offers a scientific, explanatory, visual model of the mind affected by schizophrenia or schizoaffective disorder, the general pathway it follows when it receives remedial treatment with psychoanalytic psychotherapy, and a way of visually conceptualizing its resolution when treated by this method.
---
---
In this new title from Wyn Bramley, many different views on causation and treatment of depression are explored. The emphasis is on real people's experiences from all aspects of the depressions - sufferers, helpers, family and friends - not a self-help work but an all-encompassing aid to understanding this common condition.
---
---
Holding Time contributes to an increasing recognition of the importance and value of relationship-centred care in the field of dementia in the UK. It is informed by the author's work in dementia care and palliative care as a psychodynamic psychotherapist.
---
---
Written in straightforward language, and accessible to the average reader, Discover Attachment Theory is the first of a series of short books which will show how Attachment Theory can be relevant to everybody.
---
---
A model for therapy developed through work with women in street prostitution 2005-2018.
---
---
After forty years' experience in the field of psychotherapy, Wyn Bramley presents a clinical memoir, which is simultaneously 'light' but serious, outlining all that happens (or fails to happen) that is not covered by books or training.
---
---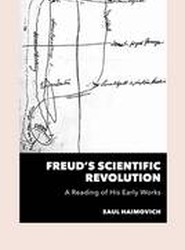 The book presents the first thorough analysis of Freud's Project for a Scientific Psychology for Neurologists.
---
---