Showing
10
of 12 results for
After forty years' experience in the field of psychotherapy, Wyn Bramley presents a clinical memoir, which is simultaneously 'light' but serious, outlining all that happens (or fails to happen) that is not covered by books or training.
---
---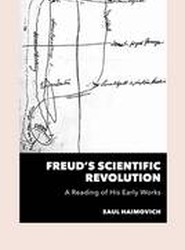 The book presents the first thorough analysis of Freud's Project for a Scientific Psychology for Neurologists.
---
---
Mad to be Normal presents Laing's own words, about his work and about his life. It is the most complete record on Laing, by Laing.
---
---
The field of forensic arts therapies is dynamic and diverse, and so this unique volume covers a fascinating range of work. It brings together a collection of presentations given at FATAG conferences, case studies, research, new developments in theory, and explorations in the peculiarities of forensic arts therapies: art, music, drama, and dance.
---
---
The Studio is a unique and exciting work, referencing Freud and other psychoanalytic heavy-weights to examine a difficult past - loss, trauma and the complexities of life are addressed and explored. Each chapter takes a painting as its focus, the author engages with each work and psychoanalytic processes while reflecting on her own life.
---
---
Examines the daunting task of reconnecting: reconnecting our mind to our body, in order to gain a true sense of well-being, and reconnecting our body to our inner resources, in order to prevent or to heal illness. This title explores Western and Eastern techniques, and invites the reader to discover the astounding capacities of human beings.
---
---
This second edition of the continues to meets both the needs of beginners, and serves as a reference source for the more experienced. All the treatment programmes have been used and are fully illustrated with case studies.
---
---
---
R D Laing, from a contemporary perspective, is admired as a pioneer of ideas and a charismatic and prominent anti-psychiatrist. This book reveals, however, that Laing's view of sanity and insanity as a continuum and his opposition to high-dosage anti-psychotic medication already formed part of the Scottish psychiatric tradition.
---
---
Reviews childhood autism, focusing on the work of Hans Asperger. This book examines the theories under discussion, including developments in genetics, access to symbolisation and, in a constant concern with clinical practice, instigates a constructive debate between the traditionally conflicting views of psychoanalysis and the cognitive sciences.
---
---