Showing
10
of 19 results for
Telemedicine, a novel way to fight a Pandemic, by Prof Angus W Wallace and Dr Suhail Y Chughtai is a narrative of how medical professionals and technology experts under the umbrella of a strong political will, worked together in Pakistan to prevent deaths in large numbers from Covid-19 using Telemedicine.
---
---
Interrelationship Problems are easily overcome if we use intelligent learning to deal with people around us.
---
---
"Can you believe standing on a stage in front of hundreds of people has become my comfort zone? It could be yours!" Once upon a time, Esther Stanhope was just like you. She was shaky, red-faced and stumbling on stage. Now she speaks to audiences all over the world - and it's her mission to help you say goodbye to glossophobia too.
---
---
Hedley Rees' forty years' experience in the pharma industry has led to this expose of an industry in denial. Uncompromising on facts and evidence, Taming The Big Pharma Monster stands out in a sea of books trying to skewer Big Pharma because it offers a practical solution.
---
---
A stroke patient's recovery from a CVA (Cerebrovascular Accident), and her advice to others.
---
---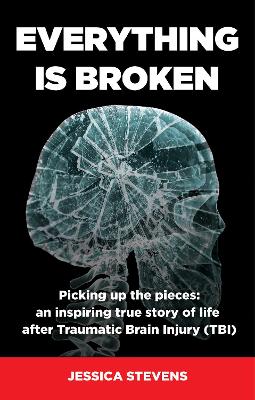 At just 25 years old, Jessica Stevens sustained a traumatic brain injury (TBI). Her car was completely written-off when she was involved in a severe road traffic accident just outside her house. This inspirational book chronicles Jessica's sheer grit, courage, and perseverance, resulting in her incredible rehabilitation and ongoing recovery.
---
---
Your dog should not be fed on food that comes from a packet or a tin, as prepared dog foods are often of poor quality and often have been cooked at such high temperatures that the enzymes have been destroyed.
---
---
As a home-schooled child with Autism and Expressive and Receptive Language Disorder, my childhood was a massive struggle. I have written this book to help other parents who may be thinking of home-schooling to be able to weigh up the pros and cons of whether home-schooling is right for their family.
---
---
Dealing with ongoing demands, pressure and worries can leave you struggling to cope and fearing that one day you simply won't be able to go on. It can happen to the best of us. "How to Prevent Burnout" gives you the know-how to stop stress in its tracks and prevent you from burning out.
---
---
Every year, one in four people in the UK experience a mental disorder. Almost a quarter of a million children and young people in the UK are receiving help from the NHS Mental Health Services. Up to 1.5 million people in the UK care for someone with mental ill health AND... millions more suffer who SIMPLY aren't diagnosed.
---
---