Showing
10
of 10 results for
Dealing with ongoing demands, pressure and worries can leave you struggling to cope and fearing that one day you simply won't be able to go on. It can happen to the best of us. "How to Prevent Burnout" gives you the know-how to stop stress in its tracks and prevent you from burning out.
---
---
The chef with the recipe to cure diabetes. Through healthy eating and regular exercise, Lyndon Wissart managed to reverse, control and cure his type 2 diabetes in 105 days, naturally without medication. This book shares his journey for the first time.
---
---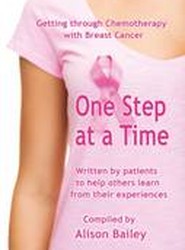 Written by patients to help others learn from their experiences
---
---
This book will help you with chronic food intolerance symptoms, when you wish to find the underlying causes, or when symptoms are not responding to traditional medical treatment. It provides all the information you need to know to understand your food intolerance problems, triggers and how to solve them.
---
---
Nutritionist Michele Kaye introduces inspiring and practical ways to feel better today! Her new book shows how you can feel alive and energised, and enables you to push back the years, by guiding you on the best ways to nourish your body and mind so that you can flourish.
---
---
Every 20 seconds, somebody in the world has a lower limb amputated because of diabetes. Did you know, 85% could have been avoided? This is why author Peter Allton has founded Undefeeted to have an impact on that statistic, one foot at a time.
---
---
The world of a country GP has always been full of unique characters. Equally, no medical school could ever adequately prepare a doctor for what they are about to experience. Dr Jeremy Bradshaw-Smith was a country GP for thirty years. Here, he shares the life and misadventures of a country doctor.
---
---
A promising sporting career shattered by kidney failure. When life gives you a second chance...Make It Count! An inspiring journey of triumph over adversity.
---
---
Based on real-life stories from Dr Adaeze's caseload, this book talks directly to Black women about fertility control and infection prevention, to answer the questions they may have been too scared to ask their own doctor.
---
---
---