Showing
10
of 22 results for
Press Here! Reiki for Beginners Book and Card Set is a complete home practitioner's guide to a healing and spiritual practice, this contemporary take on a traditional practice makes Reiki accessible to a new generation of readers-with flash cards that focus on the full range of hand positions and provide a great memory aid for anyone wishing to practice.
---
---
The Low-FODMAP IBS Solution Plan and Cookbook is your guide to successfully navigating the low-FODMAP diet and reducing IBS symptoms, including a 4-week meal plan and more than 100 low-FODMAP, gluten-free recipes that can be easily prepared in less than 30 minutes.
---
---
Learn to cook delicious, healthy food that will help your child's behavior, focus, and development with The Kid-Friendly ADHD & Autism Cookbook, complete with an up-to-date review of common specialty diets for ADHD and autism treatment.
---
---
The Interstitial Cystitis Solution is a comprehensive guide of the condition, helping patients take their treatment into their own hands.
---
---
The Doctor's Guide to Sleep Solutions for Stress and Anxiety, by Dr. Robert Rosenberg, an expert on sleep disorders, helps you clear mental distractions and enjoy a full night's sleep.
---
---
Best-selling low-carb author, Dana Carpender, strips away the carbohydrates, grains, sugars, and starches and reveals 200 of her best ultra-low carb recipes.
---
---
---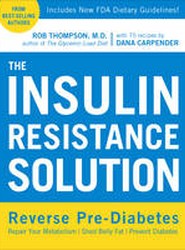 ---
---
---