Showing
10
of 26 results for
---
---
"Adapted from Facts and comparisons eAnswers online drug reference."
---
---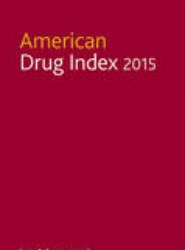 ---
This title provides health professionals with an interaction screening tool. In just seconds, potential interactions can be reviewed by class, generic drug, or trade name. Comprehensive information on drug/drug or drug/food interactions is provided in a quick-reference format to enhance the speed and accuracy of therapeutic decision making.
---
---
A CD-ROM that offers quick access to in-depth drug references.
---
---
With more than 10,000 drugs by images organized by multiple descriptive attributes, including imprint, color, shape, and more as well as by generic trade name, manufacturer or NDC, this tool allows for quick drug identification.
---
---
---
---
Suitable for those who prescribes, administers, dispenses, or monitors immunologic agents, this title helps to take decisions about dosage, administration, storage, formulary admission, and purchase of vaccines and immunologic drugs.
---
---