Showing
10
of 2867 results for
This easy-to-use manual on ICD-10-CM is created for the paediatric provider, coder, and biller and provides codes and guidelines in a simplified yet familiar format with a paediatric focus. The resource streamlines the coding process, and condenses the vast ICD-10-CM code set into 532 pages of paediatric-centred guidelines and codes.
---
---
In the shadows of our child's struggles with addiction, we find ourselves tending to a life for which we weren't prepared. These meditations continue the tradition of Hazelden's beloved meditation books by providing moments of recognition, confession, and healing for those who are realizing that recovery rarely follows a neat or comfortable path.
---
---
This 15th volume in the Extraordinary Brain Series is focused on research in dyslexia and neuroscience in response to the Geschwind-Galabura hypothesis. Invited attendees of the 2016 Extraordinary Brain Symposium (hosted by The Dyslexia Foundation) revisited the hypothesis and assessed what remains to be investigated; this book is based on the attendees' Symposium presentations.
---
---
The definitive AMA-authored resource to help health care professionals correctly report and bill medical procedures and services. Providers want accurate reimbursement. Payers want efficient claims processing. Correct reporting and billing of medical procedures and services begins with CPT (R) 2018 Professional Edition.
---
---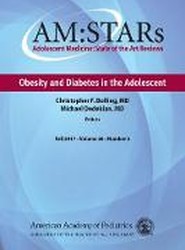 AM:STARs is the official publication of the AAP Section on Adolescent Health. Published three times per year, it offers adolescent specialists and primary care physicians with timely information on matters relating to adolescent health and wellness. This title features a discussion on obesity and diabetes in the adolescent.
---
---
This unique resource addresses the full spectrum of perinatal medicine from both the obstetric and pediatric standpoints. The new eighth edition gives you a single place to look for the most recent and trustworthy recommendations on quality care of pregnant women, their fetuses, and their neonates.
---
---
Provides step-by-step demonstrations of the examination and evaluation techniques for common sports injuries. This volume includes multi-media case-based text with video and covers physical examination keys; when to order x-rays, CT scans, MRIs; treatment plan and development; and case-based cover of common injuries and concussion preventive strategies.
---
---
Offers practical, authoritative guidance in the hospital setting for safe, effective inpatient care from initial evaluation through hospital discharge management. It provides chapters on eating disorders, acute adrenal insufficiency, hyperthyroidism, inborn errors of metabolism, ovarian torsion, neutropenia, and sepsis. Includes two new sections on genetics and metabolism rheumatology.
---
---
Significantly revised and updated, the second edition of this popular quick reference guide provides information and advice on 190 areas of current pediatric care, everything from abdominal pain and ADHD, to herpes infections and headache to weight loss and wheezing. This indispensable resource delivers practical, action-orientated, clinical solutions for healthcare professionals to use during or between patient encounters. Authoritative content is presented in a concise outline format that helps speed and simplify decision-making.
---
---