Showing
10
of 64 results for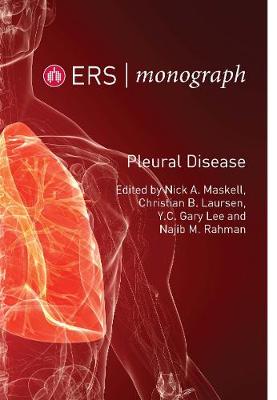 ---
This book provides expert clinical guidance on difficult diseases, helpful to both respiratory and nonrespiratory physicians. The initial chapters consider diagnostic issues, pulmonary function tests and techniques currently in development, and the book goes on to cover a variety of pulmonary manifestations of very different disease entities.
---
---
The ERS Practical Handbook of Invasive Mechanical Ventilation provides a concise "why and how to" guide to invasive ventilation, ensuring that caregivers can not only apply invasive ventilation, but obtain a thorough understanding of the underlying principles ensuring that they and their patients gain the most value from this intervention.
---
---
The ERS Handbook of Respiratory Medicine, now in its third edition, is a concise, compact and easy-to-read guide to each of the key areas in respiratory medicine. Its 20 sections, written by clinicians and researchers at the forefront of the field, explain the structure and function of the respiratory system, its disorders and how to treat them.
---
---
This book covers basic biology, genetics, laboratory diagnostics and the major organ manifestations; describes the clinical presentation of AATD in adults and children; and features chapters on genetic counselling, patient views and future therapies. The content has been tailored to meet the needs of the physician and the general practitioners.
---
---
This book covers all aspects of severe asthma but has a particular focus on recent understanding of mechanistic heterogeneity, `omics platforms and how advances have led to improved management targets. It brings together the clinical and scientific expertise of those from around the world who are collaborating to solve the problem of severe asthma.
---
---
This Monograph introduces the techniques used and discusses how respiratory sampling, 16S rRNA gene sequencing, metagenomics and the application of ecological theory can be used to examine the respiratory microbiome. It examines the different components of the respiratory microbiome, and considers a range of contexts and respiratory diseases.
---
---
This book brings together chapters from global experts and begins with a patients' perspective. Chapters that follow cover: the history of TB; epidemiology; strategies for control and elimination; clinical and laboratory diagnosis; imaging; treatment and drugs; TB in children and different patient populations; comorbidities; clinical cases.
---
---