Showing
10
of 51 results for
Volume 18 of Advances in Medical Sociology brings cutting-edge sociological research to bear on these multiple dimensions of food systems and their impacts on individual and population health. This volume highlights how food systems matter for health policy, health politics, the lived experiences and life chances of individuals and communities.
---
---
This book features a multidisciplinary focus on walking as a mode in the context of transportation, urban planning and health. Breaking down the silos, this book presents a multidisciplinary focus bringing together research from transport, public health and planning to show linkages and the variation in experience around the world.
---
---
This Volume focuses on human capital and health behavior. Content is based on an International symposium on Human Capital and Health Behavior, held by The Centre for Health Economics at the University of Gothenburg. Content will cover both theoretical and empirical aspects of the topic.
---
---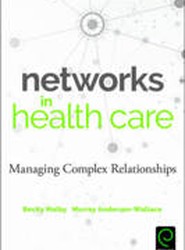 Written for health and social care professionals wanting to set up or currently leading a network, this book by two leading experts is practical, informative, but theoretically grounded. Also useful for academics teaching health care leadership, it includes practical diagnostic materials and up to date examples from care sectors world-wide.
---
---
This volume will examine deinstitutionalization's legacies approximately 50 years after reintegration began. It will highlight pressing issues around mental health treatment, social and health policy, and the lived experiences of those coping with mental illness that were or continue to be significantly influenced by deinstitutionalization reforms.
---
---
A mixture of original research and thought leadership pieces combine to examine the changing landscape of the US healthcare system. This book provides researchers, professionals, managers and policy makers with a summary of how the US healthcare system has evolved and provides food for thought on how to prepare for the challenges of the future.
---
---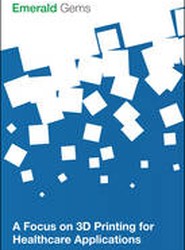 A Focus on 3D Printing for Healthcare Applications is an indispensable collection of articles for anyone interested in additive manufacturing and prosthetics. 3D printing has huge potential to deliver tailored healthcare solutions. Find out some of the reasons why by reading this collection.
---
---
This volume examines the complex nature and interplay of gender, careers and inequalities in the fields of medicine and medical education through interdisciplinary, comparative and critical perspectives. Scholars will bring insights from across disciplines of social sciences, including sociology, medical anthropology, psychology, and HRM.
---
---
This volume focuses on critical issues surrounding the intersection of genetics, health, and society. It provides a critical examination of sociological and biomedical approaches to genomics, including strengths and limitations of each perspective.
---
---
Advances in Health Care Management Volume 17 helps to shape emerging thinking about best practices in international health care management. The volume is divided into two sections: a set of commentaries from US and European scholars, and research articles that compare two or more health systems and focus on specific topics in health care delivery.
---
---