Showing
10
of 15 results for
The Case Manager's Survival Guide is also a proven textbook, used by hundreds of instructors and students in university and continuing education courses, as well as by those preparing for the CCM exam.
---
---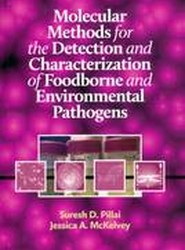 Combining the depth of a textbook and the guidance of a lab manual, this volume introduces contemporary molecular methods that are widely used to identify and characterize microbial populations and specific pathogens. The book is structured to explain the basic theory and the rationale for choosing appropriate approaches and specific methods.
---
---
Designed as both a nursing reference and course text, this book presents genetics and genomic essentials specifically for graduate-level nurses. Preliminary chapters cover the basics of genetics, risk assessment and genetic testing.
---
---
The volume provides a technical explanation of the bioactive nutrients and dietary benefits of the peanut. It also reviews and analyzes the evidence implicating peanuts as a food allergen.
---
---
This book offers guidelines for planning and conducting all phases of a DNP capstone project. Examples of successful projects from varied areas of nursing practice are included along with practical tips for publicizing capstone project results to the wider medical community.
---
---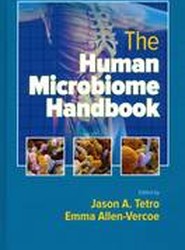 Written by a team of leading scientists, this book offers a concise technical reference covering human microbiome research and its ramifications for medicine and nutrition. The initial chapters furnish a scientific explanation of the microbiome in general and its ecology.
---
---
This comprehensive reference provides foundational knowledge on electronic health records (EHRs) for the delivery of quality nursing care.
---
---
This volume presents basic and advanced technical information on the sources, mechanisms and safety of food bioactives in the etiology and prevention of chronic and infectious diseases. In so doing, it offers details useful for not only understanding but also improving the functionalities of foods.
---
---
This textbook is intended for students preparing as advanced practice nurses, doctoral physical therapists, doctoral pharmacists, and other advanced practice professionals. It provides practical approaches to the application of leadership and management principles while presenting the content needed for skilled leadership in clinical settings.
---
---
Intended for students preparing as advanced practice clinicians, including DNPs, DPTs, DOTs, and physician assistants, this book first focuses on macro issues in healthcare finance and policy issues, and then concentrates on healthcare financing management in professional practice.
---
---