Showing
10
of 16 results for
Almost everyone who gets hooked on running aspires to run at least one marathon, which is seen as the ultimate challenge. This title teaches runners of every level the advanced ways to fuel their bodies in training and on race day to achieve their best possible marathon or half-marathon performance.
---
---
The expanded, fully updated, and redesigned edition of "the" bestselling pregnancy guide written by a doctor
---
---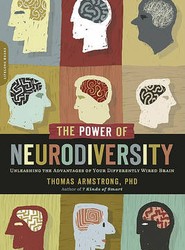 "Parents, teachers, and policymakers should all read this thought-provoking book. I loved it."--Temple Grandin, author of "Thinking in Pictures "
---
---
From an ob/gyn and a mom to preemie boys, essential advice on raising premature babies from birth through toddlerhood
---
---
Focusing on brain differences as well as on neurodiversity that presents the brain as an ecosystem which adapts to different environments, this book provides a compilation of research on the gifts and abilities of individuals with neuropsychological disorders. It reframes the debate about neurodiversity.
---
---
A trailblazing and inspiring scientific expos, brought fully up-to-date
---
---
If you're concerned about the best way to keep your body and baby healthy during pregnancy- or how you'll ever lose the excess weight afterward- you're not alone. Fitness expert Tracey Mallett faced those same challenges when she gained 55 pounds that didn't melt right off after her daughter's birth. But gone were the days where she had endless hours and energy to exercise. So she created workouts that take only a few minutes a day- after all, busy moms are short on time! Super Fit Mama shares Tracey's secrets for safely getting in shape and back to your pre-baby weight. Her medically-sound program features a blend of strength training, Pilates, yoga, and cardio. Inside you'll find: ? Expert advice on staying fit and eating right during each pregnancy trimester ? Fun, fast, and safe exercises for the first weeks and months postpartum ? Easy-to-follow meal plans and delicious recipes ? Tips for strengthening your pelvic floor, easing back pain, and losing belly fat Stay inspired along the way with Team Mallett, real moms who have successfully used Tracey's plan. Whether you start the program during pregnancy or after baby, Super Fit Mama will help you get your confidence back- along with a body that's even better than before!
---
---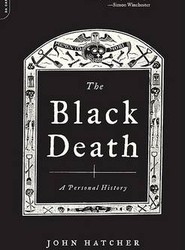 From a leading expert, an original and compelling account of the Black Death's devastation on a small English village during the fourteenth century
---
---
A breakthrough guide to the nutrition-autism connection: the foods, meals, and supplements to feed your child to improve an autism spectrum condition
---
---
America's baby doctor tells the inspiring story behind a half century of caring for, understanding, and championing children.
---
---