Showing
10
of 29 results for
For anyone diagnosed with borderline personality disorder and their friends and loved ones, the invaluable guide to understanding and living with BPD, now revised and updated
---
---
A revised edition of the classic self-care guide, with new research on aging and updates throughout
---
---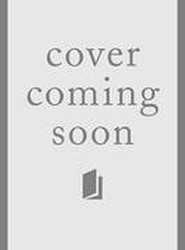 A popular OB/GYN's medically-based look at natural pregnancy and childbirth, debunking the biggest myths and sharing little-known realities along with accurate, unbiased, practical information
---
---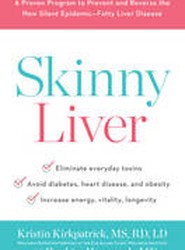 ---
A guide to avoiding the pitfalls of indirect communication and hidden hostility, now revised and updated to address problems of new technology and when to seek professional help.
---
---
In print for twenty-five years, Your Pregnancy Week by Week has sold millions of copies worldwide as an established go-to resource. The book's trademark week-by-week formula helps expectant parents easily and effortlessly compare the details of their pregnancy with the same weekly schedule their doctor uses.In this completely revised edition, parents-to-be will find the latest information on preparing for their baby's birth while addressing today's most pressing questions and concerns. Compassionate, reassuring, and medically grounded, this guide provides everything expectant parents need for a healthy, happy pregnancy, including weekly development charts, up-to-date information about medical tests and procedures, safe exercises for expectant moms, and helpful hints for the father-to-be. Now with a completely new design and updated illustrations.
---
---
The established go-to resource for expectant parents written by a doctor, fully revised and updated to address today's most pressing concerns.
---
---
Drawing on neuroscience, Buddhism, and child development, Claudia Gold reveals listening to be at the heart of human growth and healing.
---
---
Autism is a rising epidemic that affects 1 in 68 children. When Jennifer Noonan's son was diagnosed in 2009, she refused to accept the conventional wisdom that autism was largely permanent, instead launching a relentless investigation into the very latest dietary, immunological, and metabolic research available. "I certainly had no reason to believe at that time that autism was treatable," she writes, "but somehow I decided, in my classically pigheaded way, that it would be." This spirited audacity gave her not only courage,and ultimately success,in the face of such a devastating diagnosis, but also a self-aware and darkly funny perspective on her own faults and struggles over the next six years.With equal parts defiance, tenacity, and wry humour, No Map to This Country details one family's journey through the modern autism epidemic, and the lengths to which a mother will go to heal her family. Neither a medical manual nor a heartwarming tale of growth, Noonan's ground-breaking yet profoundly relatable memoir seamlessly combines cutting-edge research with a gripping and unapologetic account of her family's fight for recovery.
---
---
From the Founder and Medical Director of the centre for New Medicine and the Cancer centre for Healing in Irvine, California: an integrative approach to treating (and preventing) cancer, based on 6 Revolutionary Findings, with a practical program and strategies that have been used with extraordinary success.
---
---