Showing
10
of 25 results for
Learn about biology and become a kitchen scientist with 22 fun experiments.
---
---
Learn the principles of chemistry and become a kitchen scientist with 21 fun experiments.
---
---
The science behind the nutrition and feeding of the major domesticated animal species.
---
---
Provides an update on Australian mammal medicine. This volume includes comprehensive chapters on general topics and topics relevant to multiple taxa, and provides updates on current knowledge relevant to specific taxa.
---
---
Provides an introductory level text for all interested in beef and dairy cattle production systems.
---
---
Though many are harmless and even beneficial, invertebrates are some of the world's most feared and dangerous creatures. Guide to Venomous and Medically Important Invertebrates describes the health threats posed by invertebrate groups worldwide, from physical pain and annoyance to disease transmission risk.
---
---
Australia's venomous snakes are widely viewed as the world's most deadly and are regarded with cautious curiosity, fascination and fear. This volume examines the biology, natural history, venom properties and bite treatment of medically important venomous marine and terrestrial snakes. It contains comprehensive identification profiles for each species, supported by keys and photographs.
---
---
Shark attacks are big news events and although the risk of shark attack on humans is incredibly low, the fact remains that human lives are lost to sharks every year. Shark Attacks explores the tension between risk and human fear and the need to conserve sharks and protect the important ecological roles they play in our marine environments.
---
---
A fully illustrated guide to venom, its evolution in different animal groups, its effects and its treatments.
---
---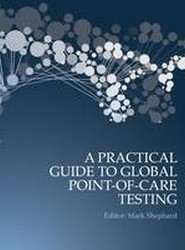 A practical guide on point-of-care testing for health professionals working in community-based primary care settings.
---
---