Showing
10
of 18 results for
Australia's venomous snakes are widely viewed as the world's most deadly and are regarded with cautious curiosity, fascination and fear. This volume examines the biology, natural history, venom properties and bite treatment of medically important venomous marine and terrestrial snakes. It contains comprehensive identification profiles for each species, supported by keys and photographs.
---
---
A fully illustrated guide to venom, its evolution in different animal groups, its effects and its treatments.
---
---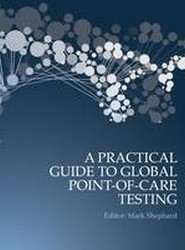 A practical guide on point-of-care testing for health professionals working in community-based primary care settings.
---
---
Pioneering research into how housing tenure affects the life quality of older Australians.
---
---
Provides a comprehensive, user-friendly guide to the mosquitoes of Australia and key strategies for managing them.
---
---
Explains the fundamentals of how life works in a captivating and accessible manner.
---
---
What we need to do in local communities to support and protect the people most vulnerable to the impacts of climate change in Australia.
---
---
How to interpret radiographs of native mammals in order to make informed decisions on diagnosis, prognosis and treatment.
---
---
Details the development, structure, function and behavioural ecology of the monotremes.
---
---
Explores what happens to communities that have suffered disasters and how planners and designers can give these communities the best possible chance of recovering.
---
---