Showing
10
of 28 results for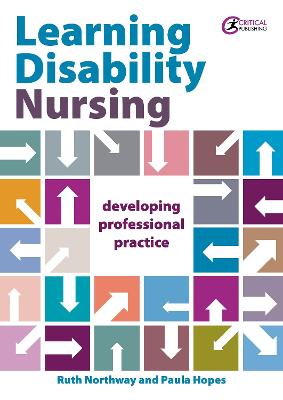 Written by experts in the field, a must-have book for all undergraduate nurses, exploring all aspects of professional development in learning disability nursing from the foundations to advanced practice.
---
---
An accessible guide for primary and secondary trainees and teachers, providing practical, evidence-informed ways to support neurodivergent learners that will also benefit all pupils.
---
---
Showcases the innovative and creative digital interventions which Health and Social Work education and practice have used to respond to the challenges created by the COVID-19 pandemic, thereby creating a valuable resource for the future.
---
---
A practical exploration of what's possible when caring for someone living with dementia, to help them live their best life in a way that makes sense to them.
---
---
An updated and revised edition of this accessible best-selling text suitable for all trainee and registered health professionals who require knowledge and understanding of drugs used in the treatment of mental health conditions for prescribing or administering purposes.
---
---
Understanding public health has never been more important It is in the headlines as never before. Aimed at all interested individuals but particularly students and professionals in nursing, medicine, social work and public health, this book encourages critical debate and reflection for a deep understanding of the complexities of public health.
---
---
A practice-based perspective on working with people who self-neglect.
---
---
Tried and tested strategies to promote mindfulness, motivation and productivity at work, this book helps you face the demands of your job whatever your working environment and whatever stage you are at in your career.
---
---
A mother shares insight on the positives and negatives of her young adult son's unsuccessful cancer treatment with a view to contributing to improving services for the patient and the family.
---
---
An honest perspective of working as a clinical psychologist for anyone considering a career in this fascinating field
---
---