Showing
10
of 13 results for
---
---
---
---
---
This insightful title provides an overview of Attention-Deficit Hyperactivity Disorder and other emotional and behavioral disorders, including Oppositional Defiant Disorder. Symptoms, causes, and treatment options and management are discussed.
---
---
---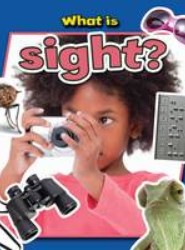 This book investigates how our sense of sight works, how it helps keep us safe, and how we can take care of our sense of sight. Interesting information and vivid images also explain how some insects and other animals see the world differently.
---
---
From a quiet whisper to a blaring siren, our ears keep us tuned in to the sounds around us. This engaging new title explains how our sense of hearing works, how it helps us learn about our surroundings, and how we can protect this important sense.
---
---
From the sweet smell of cookies baking to the stinky smell of a skunks spray, our sense of smell helps us learn about the world around us. This inviting title explains how the nose senses odors, how our sense of smell is related to our sense of taste, and how some animals use their sense of smell.
---
---