Showing
6
of 6 results for
---
---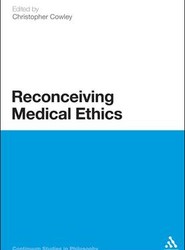 Drawing on insights from Continental, Feminist and Religious thought, this title explores alternative approaches to medical ethics. It considers such important subjects as attitudes to the body, informed consent, paternalism and the role of the law in medicine.
---
---
Shell shock achieved a very high political profile in the years 1919-1922. This title offers a fresh insight into the lives of shell-shocked soldiers both during and after the Great War.
---
---
Shows the trainer how to help older adults benefit from strength training. This title features illustrations and sample programmes, helping you to modify programmes to meet the client's needs and abilities. It helps you to build sensible strength training programmes or advise older adults on sport specific conditioning.
---
---
Aims to reflect on the nature of dementia, particularly its spiritual dimension and the implications of that for Churches and other faith groups. This book offers not only a critique of areas for future research and development in the field of dementia, but also directs the reader to further resources.
---
---