Showing
10
of 103 results for
This new educational resource provides an overview of the latest progress in developing precision oncology, plus a ground breaking collection of case studies ("Problems") showing precision oncology in practice. It includes a clear, readable summary of developments, providing a valuable update for all involved in the oncology community.
---
---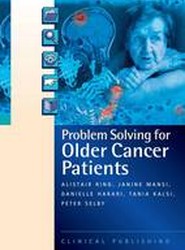 * Overview of current thinking and clinical practice in care of the older cancer patient * Combined authorship of oncology and geriatrics specialists from three centres of excellence * Case studies providing practical, evidence-based advice * Champions patient-centred care * Provides point of care reference
---
---
Focuses on area of greatest medical and social impact of osteoporosis. Up to date overview with original images for learning, reference and teaching.
---
---
Presenting a visual review of the topic, Rheumatoid Arthritis, An Atlas of Investigation and Diagnosis provides medical practitioners with an authoritative and complex guide to identifying and treating rheumatoid arthritis.
---
---
Diabetes: an Atlas of Investigation and Diagnosis presents medical practitioners with a comprehensive guide for identifying and treating diabetes.
---
---
Highlights a range of conditions associated with COPD, many of which develop as a consequence of the therapeutic interventions employed. This work is intended for respiratory physicians and pulmonologists, specialists in allergy and infectious diseases, as well as members of the research community.
---
---
The case-study approach enables doctors to apply scientific knowledge to real-life practice. This is an excellent training resource due to its up-to-date referencing, presenting recent developments in diagnosis and management.
---
---
Instructive exploration of diagnosis and management. Highly illustrated and fully referenced with succinct text: provides a collection of original images for clinician's desktop.
---
---
Highly illustrated and fully referenced review of the latest developments in the field with original images invaluable for learning, referencing and teaching. This is an essential update for non-sepcialists: GPs, hospital doctors and doctors in training.
---
---
Instructive exploration of diagnosis and management of disease to aid practising clinicians and trainee doctors. Defines relationship between two frequently encountered problems enabling better management.
---
---