Showing
6
of 6 results for
---
Universal reference tool keeping the student/NQN abreast of key clinical data they need to have on hand on the ward. Supports a holistic patient-centred problem solving approach. Provides a practical guide to assessment and management of the adult patient. Portable, up to date aide-memoire for the practitioner.
---
---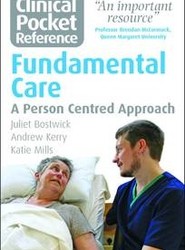 ---
This Clinical Pocket Reference provides key data and information to support the ODP as he or she provides a high standard of care to the patient during the perioperative journey.
---
---
Essential guide for nurses to safe administration of medicines to the adult patient. Enables better understanding and use of the BNF. Portable reference in ward, practice, community or training environment.
---
---
An invaluable resource for the practising nurse caring for patients with neurological disorders and for shared use in ward, clinic and community.
---
---