Showing
7
of 7 results for
---
When faced with cancer, timely and educated healthcare interventions are crucial to recovery. Put the odds in your favour with the help of this practical CANCER ACTION PLAN. "Don't let a cancer diagnosis fill you with feelings of fear, panic, and helplessness. Take back your power with Naturopathic Cancer Care."
---
---
General practitioners are in the front line where viral diseases are concerned, and they may sometimes need support in what is a rapidly developing field. The twenty-first century has seen a revolution in the speed and range of laboratory diagnosis as well as a new phase in viral immunisation and antiviral treatment.
---
---
This book is written primarily to show the world the contribution and good works provided by Irish people abroad. They worked unselfishly in hazardous conditions, often under duress and without recognition.
---
---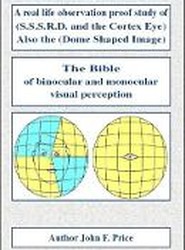 (S.S.S.R.D. and the cortex eye) and the (Dome shaped image) are the two permanent structures in the optic array for binocular and monocular visual perception. John F. Price published (S.S.S.R.D. and the cortex eye) almost ten years ago. It is the first ever proven and complete new concept of binocular visual perception.
---
---
"Why did I become a vet? Was I mad? Why didn't I take that job in the Bank of Ireland, in a nice suit in a warm office, central heating, nine to five?" Those were the thoughts of the author as he hauled himself out of a hole of dungheap drainage back in the 1950s.
---
---
A book by a Senior Chartered Physiotherapist working in the area of Intellectual Disability and private practice.
---
---