Showing
6
of 6 results for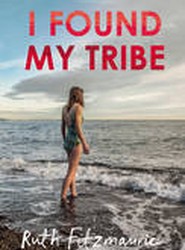 Ruth's tribe are her lively children and her filmmaker husband, Simon, who has Motor Neurone Disease and can only communicate with his eyes. Ruth's other 'tribe' are the friends who gather at the cove in Greystones, Co Wicklow, and regularly throw themselves into the freezing cold water, just for kicks.
---
---
Takes us on a journey through the very real world of psychosomatic illness. This book encourages us to look deep inside the human condition. It helps us to find the secrets we are all capable of keeping from ourselves, and our age-old failure to credit the intimate and extraordinary connection between mind and body.
---
---
William Harvey had a huge impact on anatomy and modern biology. Harvey's obsessive quest to understand the movement of the blood overturned beliefs held by anatomists and physicians since Roman times. His circulation theory was as controversial in its day as Copernicus' idea that the earth revolved around the sun.
---
---
From the frighteningly narrow pelvis of fossilized Lucy, our earliest ancestor, to the growing size of babies born to well-fed modern mothers, from the part played by midwives through the ages to the various ideas about the father's role, this work looks at various aspects of childbirth.
---
---