Showing
10
of 13 results for
---
---
A vital and timely book about inspirational nurses, and the bravery of patients and families, from the bestselling author of The Language of Kindness "The handbook for compassion...
---
---
---
---
THE SUNDAY TIMES BESTSELLER*A Guardian, Sunday Times, Daily Telegraph, The Times, New Statesman Netgalley and Reading Agency Book of the Year 2018*An astonishing memoir about nursing and an urgent call for compassion and kindness `It made me cry.
---
---
and above all, like all truly great books, it is about love and compassion' Satnam Sanghera, The Times `Remarkable... It should be on the reading list of every medical student' P.D.
---
---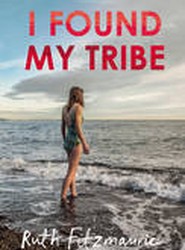 Ruth's tribe are her lively children and her filmmaker husband, Simon, who has Motor Neurone Disease and can only communicate with his eyes. Ruth's other 'tribe' are the friends who gather at the cove in Greystones, Co Wicklow, and regularly throw themselves into the freezing cold water, just for kicks.
---
---
Takes us on a journey through the very real world of psychosomatic illness. This book encourages us to look deep inside the human condition. It helps us to find the secrets we are all capable of keeping from ourselves, and our age-old failure to credit the intimate and extraordinary connection between mind and body.
---
---