Showing
10
of 11 results for
A vital and timely book about inspirational nurses, and the bravery of patients and families, from the bestselling author of The Language of Kindness Nurses have never been more important.
---
---
'A day will come when you won't miss the country na nagluwal sa 'yo.' - 'Antiemetic for Homesickness' The poems in Romalyn Ante's luminous debut build a bridge between two worlds: journeying from the country 'na nagluwal sa 'yo' - that gave birth to you - to a new life in the United Kingdom.
---
---
THE SUNDAY TIMES BESTSELLER*A Guardian, Sunday Times, Daily Telegraph, The Times, New Statesman Netgalley and Reading Agency Book of the Year 2018*An astonishing memoir about nursing and an urgent call for compassion and kindness `It made me cry.
---
---
and above all, like all truly great books, it is about love and compassion' Satnam Sanghera, The Times `Remarkable... It should be on the reading list of every medical student' P.D.
---
---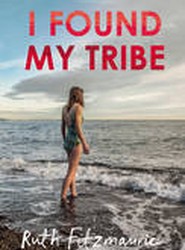 Ruth's tribe are her lively children and her filmmaker husband, Simon, who has Motor Neurone Disease and can only communicate with his eyes. Ruth's other 'tribe' are the friends who gather at the cove in Greystones, Co Wicklow, and regularly throw themselves into the freezing cold water, just for kicks.
---
---
Takes us on a journey through the very real world of psychosomatic illness. This book encourages us to look deep inside the human condition. It helps us to find the secrets we are all capable of keeping from ourselves, and our age-old failure to credit the intimate and extraordinary connection between mind and body.
---
---
William Harvey had a huge impact on anatomy and modern biology. Harvey's obsessive quest to understand the movement of the blood overturned beliefs held by anatomists and physicians since Roman times. His circulation theory was as controversial in its day as Copernicus' idea that the earth revolved around the sun.
---
---
A historical narrative, where surgeons and body-snatchers colluded and conspired because this was the only way the surgeons could get anatomical experience. This book tells the story of Astley Cooper (1768-1841), a tearaway young man from Norfolk who became a fiery radical and a brilliantly successful surgeon.
---
---