Showing
10
of 50 results for
A practical, step-by-step guide designed to help practitioners implement Dr. Earley's groundbreaking theory of addiction treatment found in RecoveryMind Training in outpatient practice (ASAM Level 1), IOP (Level 2.1), Partial Hospitalization (Level 2.5), or Residential program (Levels 3.1 to 3.7).
---
---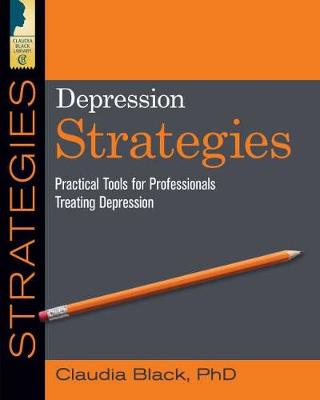 Designed as a resource for the clinician versed in identifying and treating depression. What sets this book apart from other depression workbooks is that it holds a healthy respect for cognitive behavioural modalities as well as recognising the role of affective and spiritual interventions related to depressive disorders.
---
---
Presents an easy-to-follow method for changing the course of one's relationships. Anyone who has struggled with balancing his or her own needs and desires with those of the "other" person will benefit from these easy-to-implement suggestions. Its format combines psychoeducation, anecdotes, clinical case vignettes, and skills-building exercises.
---
---
A poignantly funny account of humourist and "Greatest Living American Author" Neal Pollack's years as a marijuana addict. Sober after joining a 12-step program, Neal outed himself publicly as a marijuana addict in a 2018 New York Times op-ed piece, leading to his decision to document his addiction experience as a cautionary tale.
---
---
Spells out the how-tos for befriending our wider community, building a social safety net, and fostering our sense of belonging. On a deeper level, we are invited to befriend our loneliness, rather than feel ashamed of it, and open our hearts and minds to others trapped in isolation.
---
---
Anorexia has the highest mortality rate of any mental illness. Binge eating disorder (BED) and bulimia can also bring misery and death. With its unique three-phase approach to eating, this book smashes the illusion of control, the power, and the lies of the deadly illness of disordered eating, providing a concrete plan for long-term recovery.
---
---
Offers solid intelligence to assist therapists, treatment centres, and other healthcare providers understand the coordinated treatment model and how to incorporate it into their own practices. The book makes a strong ethical and business case for this innovative approach.
---
---
The result of eleven years of in-depth research into the formative years of A.A. Granted unprecedented access to the GSO archive, among others, the author reveals the inner workings of the early Fellowship, the conflicts, personalities, failures, and dispels myths of canonical texts.
---
---
Reveals the extent of the burnout epidemic in the medical field. By sharing his own harrowing story, Dr. Adam Hill shows how this problem manifests, considers ways to address it, and confronts commonplace attitudes regarding self-care, recovery/treatment, empathy, and vulnerability amongst medical practitioners.
---
---
Offers women in relationships plagued by sexual betrayal the care and guidance to create a new path of clarity, direction, and confidence. Claudia Black uses stories of real women who have been through a wide variety of experiences to help readers develop understanding and skills.
---
---