Showing
8
of 8 results for
Stimulated by the development of childhood studies and the social history of medicine, this book lays out the historical circumstances that led to the medicalization of childhood in Greece from the end of the nineteenth century until World War Two.
---
---
This book provides a historical narrative about Romania's modernization. It focuses on one group of the country's elites in the late nineteenth century, health professionals, and on the vision of a modern Romania that they constructed as they interacted with peasants and rural life.
---
---
As the first step toward a comprehensive reinterpretation of the role of evolutionary science and biomedicine in pre-1945 Japan, this book addresses the early writings of that era's most influential exponent of shinkaron (evolutionism), the German-educated research zoologist and popularizer of biomedicine, Oka Asajiro (1868-1944).
---
---
Malaria has existed in Greece since prehistoric times. Its prevalence fluctuated depending on climatic, socioeconomic and political changes. The book focuses on the factors that contributed to the spreading of the disease in the years between independent statehood in 1830 and the elimination of malaria in the 1970s.
---
---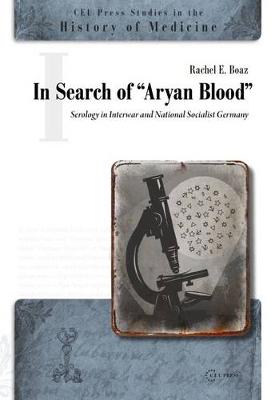 Explores the course of development of German seroanthropology from its origins in World War I until the end of the Third Reich.
---
---
This volume is a collection of chapters that deal with issues of health, hygiene and eugenics in Southeastern Europe to 1945, specifically, in Bosnia-Herzegovina, Bulgaria, Croatia, Greece and Romania. It examines the transfer of medical ideas to society via local, national and international agencies.
---
---
Examines the theoretical and practical outlook of forensic physicians in Imperial Russia, from the 18th to the early 20th centuries, arguing that the interaction between state and these professionals shaped processes of reform in contemporary Russia.
---
---
Analyzes the Italian case study with the intention of discussing several fundamental themes of the comparative history of eugenics: the importance of the Latin eugenic model; the relationship between eugenics and fascism; the influence of Catholicism on the eugenic discourse and the complex links between genetics and eugenics.
---
---