Showing
10
of 25 results for
Millions of children and adults suffer from idiopathic scoliosis and accompanying spinal pain. This book aims to bring this important information to the world medical community.
---
---
---
Crystallizes the enormous experience of a team of minimal access surgeons who are leaders in the field of laparoscopic hernia repair. This book equips the general surgeon with do-it-yourself techniques using a step-by-step approach to endoscopic repair of hernias of the groin and abdominal wall.
---
---
---
One of the cardinal facets of the delivery of mental healthcare is the attention given to emergency conditions. This book helps mental health professionals in developing countries to effectively and appropriately manage the various kinds of psychiatric emergencies.
---
---
Stroke is the leading cause of neurological morbidity and mortality and the third leading cause of mortality worldwide. This book offers a rational approach to the current diagnosis and treatment of stroke that individual physicians can apply to their practice.
---
---
Despite considerable advances in the traditional treatment modalities of surgery, radiation, and chemotherapy and their use in combination, oral cancer still presents at a relatively advanced stage. Controversy in this area is therefore inevitable. This title addresses some of the controversial issues and advances in the management of oral cancer.
---
---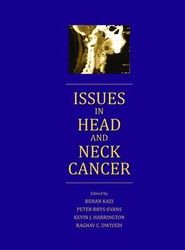 A guide to the practice of head and neck surgery. Suitable for medical students, physicians, surgeons and general practitioners seeking to develop their knowledge of head and neck cancer, it features the contributions that deal with advanced treatment strategies, important clinical advances, and novel approaches.
---
---
---
Brings together a broad, comprehensive and balanced view of various approaches to the multidisciplinary management and underlying biology of head and neck cancers (HNCs). This book covers a wide range of exciting new findings in both the clinical and the basic sciences relevant to HNC.
---
---