Showing
10
of 158 results for
Focuses on the natural agents that can be used against all type of cancers. The book shows the current state of research in the fields of natural products and their derivatives against cancer in preclinical and clinical models.
---
---
A clinical procedure book that provides step-by-step pediatric eye care examination techniques. The chapters are written by leading pediatric optometrists and ophthalmologists in the field. Years of academic and clinical experience are presented in a user-friendly format with clinical pearls and insights.
---
---
Presents current and emerging knowledge related to the aftermath of COVID-19. The questions explores are related to how the pandemic has changed the practices of education, and whether the pandemic has triggered a paradigm shift in the future of education so that current practices become a 'new normal'.
---
---
Provides an overview of the technological trends within the health sciences ecosystem, identifying the strengths and weaknesses of the research presented to date and presenting possible future research directions within education and practice.
---
---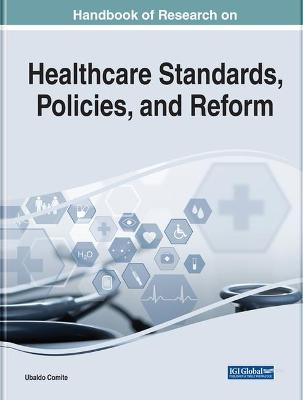 Focuses on health and on its applications, highlighting both the opportunities and the risks ahead. The book considers different areas of research to allow a wider understanding of health and of its applications through an interplay between different approaches: economic, legal, ethical, industrial and more.
---
---
Applies AI in edge analytics for healthcare applications, analyses the impact of tools and techniques in edge analytics for healthcare, and provides security solutions for edge analytics in healthcare IoT. The book provides details on how to apply different analytical methods and tools for analytics of healthcare applications devised using IoT.
---
---
Covers a range of topics in the field with perspectives, models, and first-hand experiences shared by researchers, discussing applications of artificial neural networks and machine learning for biomedical and business applications and a listing of current open-source software for neural networks, machine learning, and artificial intelligence.
---
---
Explores the application of virtual reality in healthcare settings. This includes 3D modelling techniques, texturing, assigning material, and more. The book covers not only modelling and rendering techniques, but modelling, dressing, and animation in healthcare applications.
---
---
Addresses the concept of cyberchondria through an interdisciplinary approach. This initiative, which combines social, humanities, and science on a horizontal plane, allows the meeting of different perspectives on the concept of cyberchondria at the international level.
---
---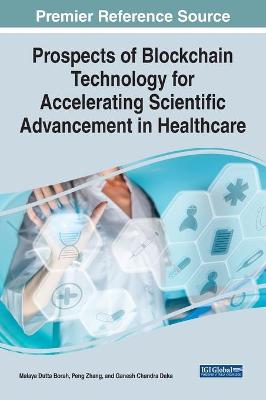 Focuses on Blockchain research trends in healthcare. The book presents the fundamental and technical details of Blockchain, the applications of Blockchain in healthcare, hands-on chapters for on secure patient healthcare data, and research challenges and future work directions for researchers in healthcare.
---
---