Showing
10
of 32 results for
While there are many much-needed books on healing from the harm of pornography addiction in marriage, Rosie Makinney's empowering and compelling book gives wives the necessary tools they need to not only heal, but productively and lovingly fight back against the porn invading their marriage and home.
---
---
---
---
Created specifically for counseling students, this text provides you with a comprehensive introduction to appraisal and assessment and focuses on the importance of using assessment results to evaluate the efficacy of counseling. With cases studies found throughout, you will easily learn to apply principles to real life.
---
---
---
Includes ten-step model of ethical decision making that guides students and practitioners as they work through and analyze complicated ethics cases that demonstrate some of the most challenging dilemmas that they will face. This book explores how technology, including social networking, relates to ethical issues.
---
---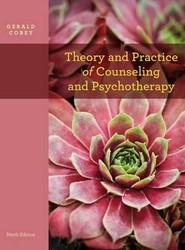 Incorporating the thinking, feeling, and behaving dimensions of human experience, this title offers an easy-to-understand text that helps students compare and contrast the therapeutic models expressed in counseling theories. It introduces students to the major theories, and demonstrates how each theory can be applied to a single case (Stan).
---
---
Provides a presentation of the major theoretical underpinnings and clinical practices in the family therapy field. Presenting an overview of viewpoints, perspectives, values, intervention techniques, and goals of family therapy, this title provides practice-oriented content laying the foundation for students to become proficient family therapists.
---
---
Integrates the five systems of helping-person-centered, decisional counseling, brief counseling, crisis counseling, and coaching - and includes new content addressing such critical topics as psychoeducational skills and Internet counseling.
---
---