Showing
10
of 12 results for
'A plaine and easie waie to remedie a horse': equine medicine in early modern England is Louise Hill Curth's groundbreaking new book on the health and illness of what were historically the most important domesticated, working animals.
---
---
Emotions and Health, 1200-1700 examines theological and medical approaches to the 'passions' as alterations affecting both mind and body. It focuses on sorrow, fear and anger, on constructions of the melancholic subject, and on the effects of music on health.
---
---
Protagoras of Abdera: The Man, His Measure makes a case for the Sophist Protagoras as a philosopher in his own right, while at the same time giving due weight to the complicated doxographical situation.
---
---
This is the first volume ever to systematically study the subject of disabilities in the Roman world. The contributors examine the topic from head to toe: mental and intellectual disability, alcoholism, visual impairment, speech disorder, hermaphroditism, monstrous births, mobility problems, osteology and visual representations of disparate bodies.
---
---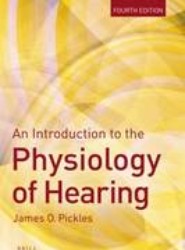 Suitable for for advanced undergraduates studying the special senses, and for clinicians in the specialty of Otorhinolaryngology, this title deals with the basic anatomy and physiology of all stages of the auditory system.
---
---
Provides the reader with an introduction to the concepts of signals and systems analysis that play a role in the speech and hearing sciences. This book can be used at many levels, from the student who hasn't heard of a spectrum before, to the experienced worker who has only a fuzzy understanding of the notion of an impulse response.
---
---
An introductory text on hearing sciences, this book includes auditory, anatomy, physiology, psychoacoustics, and perception content. Illustrated with over 200 figures, it contains a complete Glossary of terms from the American Standards Institute, a combined subject/author index, and a comprehensive bibliography.
---
---
Mental Disorders in the Classical World seeks to show through interdisciplinary work how the first medical scientists and their lay contemporaries conceptualized mental disorders and attempted to diagnose, understand and treat them.
---
---
Psychology and the Other Disciplines looks at how Aristotelian psychology developed from the medieval to the early modern period, by studying its interactions with the other philosophical disciplines, medicine, and theology.
---
---
Current questions on whether Hellenistic Egypt should be understood in terms of colonialism and imperialism, multicultural separatism, or integration and syncretism have never been closely studied in the context of healing.
---
---