Showing
10
of 11 results for
---
Groundbreaking essays and commentaries on the ways that recent findings in psychology and neuroscience illuminate virtue and character and related issues in philosophy.
---
---
An anniversary edition of the classic work that influenced a generation of neuroscientists and cognitive neuroscientists.
---
---
Cziko shows how the lessons of Bernard and Darwin, updated with the best of current scientific knowledge, can provide solutions to certain long-standing theoretical and practical problems in behavioral science and enable us to develop new methods and topics for research.
---
---
A proposal for a fully post-phrenological neuroscience that details the evolutionary roots of functional diversity in brain regions and networks.
---
---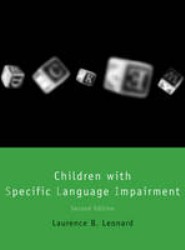 ---
---
An integrated connectionist/symbolic architecture of the mind/brain, applied to neural/genomic realization of grammar; acquisition, processing, and typology in phonology and syntax; and foundations of cognitive explanation.
---
---
A new proposal for integrating the employment of formal and empirical methods in the study of human reasoning.
---
---
Computational neuroscientists have recently turned to modeling olfactory structures because these are likely to have the same functional properties as currently popular network designs for perception and memory.
---
---