Showing
10
of 27 results for
This reference work gives a compete overview of the different stages of drug development using a translational approach. The book is structured in different parts, following the different stages in drug development.
---
---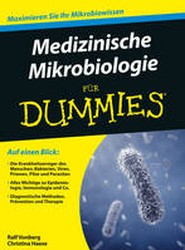 ---
A comprehensive overview of the latest progress, trends, and the current state of this important and rapidly expanding field. Clearly and logically structured, the first part explores the fundamentals, while the second adopts a practical approach, discussing various applications.
---
---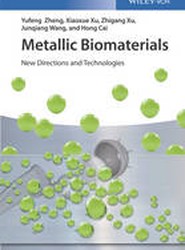 With its comprehensive coverage of recent progress in metallic biomaterials, this reference focuses on emerging materials and new biofunctions for promising applications.
---
---
A comprehensive summary of novel approaches to the stereoselective construction of glycosidic linkages, covering modern glycosylation methods and their use and application in natural product synthesis and drug discovery.
---
---
This reference gives a sound introduction to the theoretical background of magnetic resonance elastography (MRE), covering both principles of magnetic resonanace imaging and (tissue) mechanics. Numerous clinical applications underline the capability of this exciting technology.
---
---
For the 2nd edition, this one-of-a-kind reference has been thoroughly updated and includes the most recent research on aspirin, in particular as a cancer preventative. A must for everyone who wants to understand the many effects of this wonder drug.
---
---
The first complete overview of progress in the field. The two volumes contain selected articles from the prestigious online Encyclopedia of Molecular Cell Biology and Molecular Medicine, fully updated and enriched with numerous new contributions from many eminent scientists.
---
---
This fifth edition of the successful, long-selling classic has been completely revised and expanded, omitting some topics on obsolete DNA electrophoresis, but now with a completely new section on electrophoretic micro-methods and on-the-chip electrophoresis.
---
---
Easy to read, yet comprehensive, this is the perfect introduction into the molecular basis of disease and the novel treatment options that have become available. The authors, Jens Kurreck and Cy Stein, have both long-standing teaching experience on the subject, one from a biologist's angle, the other with a medical background.
---
---