Showing
10
of 19 results for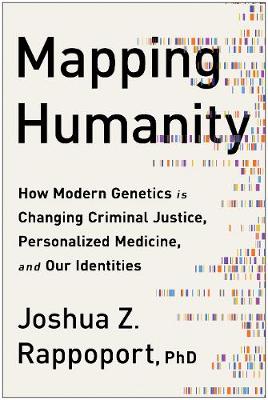 Northwestern University biology professor and research director Joshua Z. Rappoport provides a detailed look at how the explosion in genetic information as a result of cutting-edge technologies is changing our lives and our world.
---
---
With noted neurologist Vincent M. Fortanasce, a follow up to Dr. Sears's T5 Wellness Plan that focuses on brain health, geared toward helping readers of all ages manage anxiety, depression, and ADHD, and even prevent conditions like Alzheimer's.
---
---
Rodrigo Quian Quiroga, author of The Forgetting Machine, returns with a book exploring how modern neuroscience is turning iconic science-fiction concepts into reality-and why these developments should prompt us to revisit centuries-old philosophical questions.
---
---
Superstar tech inventor and international speaker Tan Le reveals the dizzying array of emerging technologies that promise to alter the brain in unprecedented ways and unlock human potential we never dreamed possible.
---
---
An NIH Neuroscientist and leading expert presents extensive evidence showing that brainwaves provide far more information than previously realized and explores the exciting implications for society, medicine, and technology.
---
---
Dopamine ensured the survival of early man. Thousands of years later, it is the source of our most basic behaviors and cultural ideas--and progress itself. The authors examine how human life has an unconsidered component that explains an array of behaviors previously thought to be unrelated.ated.
---
---
A top Park Avenue plastic surgeon provides an extensive guide to facial cosmetic procedures, including what to avoid and how to ensure the end results look completely natural.
---
---
---
A hardcover, deluxe format of the expanded and updated edition of the internationally bestselling The China Study.
---
---
The neuroscientist who discovered the "Jennifer Aniston neuron" offers an exploration of human memory and consciousness.
---
---