Showing
10
of 32 results for
---
---
From Sergey Young, founder of the Longevity Vision Fund, this innovative book asks readers to view aging as a treatable condition rather than an unavoidable part of life, detailing present treatments and future possibilities for living longer and better.
---
---
From Kim Thiboldeaux, Executive Chair of the Cancer Support Community, Your Cancer Road Map provides a comprehensive, reassuring guide to individuals facing cancer and their families.
---
---
Expert hypnotherapist and author of Close Your Eyes, Get Free, which sold approximately 9K copies, Grace Smith returns with the third title in her series, Close Your Eyes, Sleep, which will help readers train their restless minds to get the deep, restorative rest they need.
---
---
Colin Campbell, author of The China Study (3M sold across all formats and editions) and New York Times bestseller Whole, returns with The Future of Nutrition, a book examining the shortcomings and confusion within the nutrition industry and outlining steps to improve.
---
---
In this in-depth look at the mechanisms and root causes of cancer, science writer Kat Arney explains why we have to rethink everything we know about the widespread disease if we have any hope of stopping it--and offers a hopeful outlook for the future of human medicine.
---
---
Science writer Bijal P. Trivedi gives a comprehensive look at cystic fibrosis, from its late 1930s discovery to the recent development of breakthrough treatments for 90% of patients, and the way treatments for the previously fatal disease are opening the door for curing other life-threatening conditions.
---
---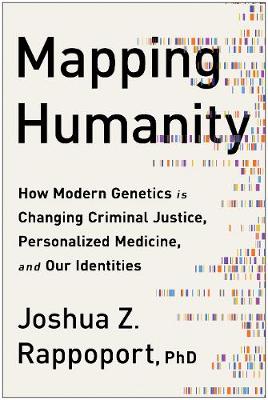 Northwestern University biology professor and research director Joshua Z. Rappoport provides a detailed look at how the explosion in genetic information as a result of cutting-edge technologies is changing our lives and our world.
---
---
Rodrigo Quian Quiroga, author of The Forgetting Machine, returns with a book exploring how modern neuroscience is turning iconic science-fiction concepts into reality-and why these developments should prompt us to revisit centuries-old philosophical questions.
---
---